On the Cusp of Fashion's Night Out 2011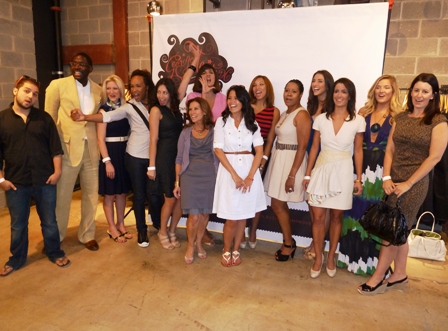 For the second year in a row, Georgetown will be the city's official regional host of Fashion's Night Out, September 8, 2011.
Presented by the Georgetown Business Improvement District (BID), over 80 Georgetown stores, restaurants and salons plan to stay open for extended shopping hours and host an evening of spectacular, splurge-inspiring fashion events and promotions.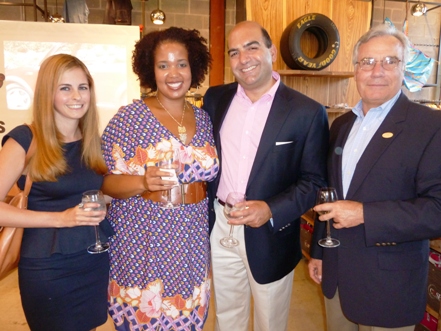 Wednesday evening, the BID hosted a preview of the shopping extravaganza at Cusp. Thanking everyone for coming, and Cusp for hosting the evening of cocktails and hors d'oeuvres, BID marketing director Nancy Miyahira, introduced John Asadoorian, Asadoorian Retail Solutions, and BID executive director, Jim Bracco before introducing this year's host committee.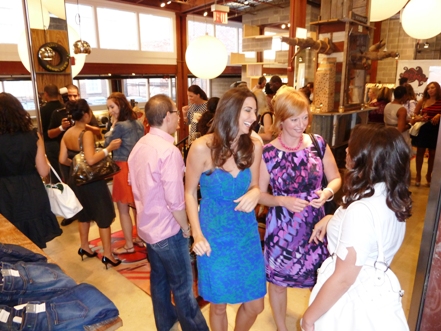 As Nancy told The Georgetown Dish, "It's a night where we're so fortunate as a neighborhood to showcase the best stars, which are our over 80 merchants … and more signing up every day."
Each host committee member will be at a different location for special events planned by each participating business. New to the host committee this year, K Street Kate's Kate Michael said, "If I get any of my favorite stores, my bank account will be severely affected, but the objective of FNO will be met."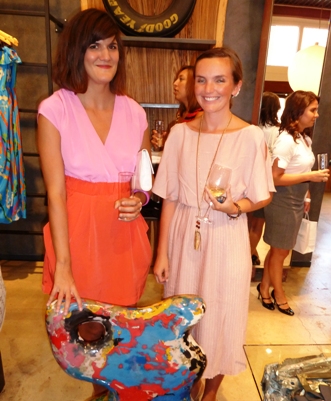 Georgetown isn't alone in celebrating on September 8. From Manhattan to Milan, Atlanta to Australia, this unprecedented global initiative created in 2009 in a partnership between American Vogue, the Council of Fashion Designers of America, NYC & Company, and the City of New York will celebrate fashion, restore consumer confidence, boost the industry's economy, and put the fun back in shopping.
For more information, visit Fashion's Night Out Georgetown DC.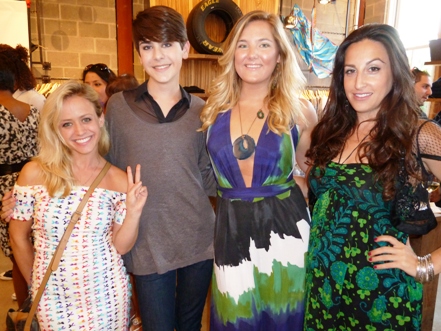 Georgetown's Fashion's Night Out 2011 Host Committee:
Mary Amons, Labels for LoveAnnie Lou Bayly, DailyCandy DCKatherine Boyle, Fashion WashingtonKelly Collis, CityShopGirl & 94.7 Fresh FMMarie Coleman, District Couture & DC Style ExaminerRachel Cothran, projectbeltway.comJeff Dufour, UrbanDaddyLynda Erkiletian, T.H.E. Artist AgencyAngie Goff, WUSA-9 TV & http://ohmygoff.tv/Walter Grio, Shoot for ChangePhilippa Hughes, The Pink Line ProjectSamy K, Hot 99.5Svetlana Legetic, Brightest Young ThingsKate Michael, KStreetKate.netSarah Schaffer, Capitol File MagazineJanice Wallace, The Capitol FashionistaAndre Wells, Events by Andre WellsPaul Wharton, Paul Wharton Style