Crushing on 'Crush'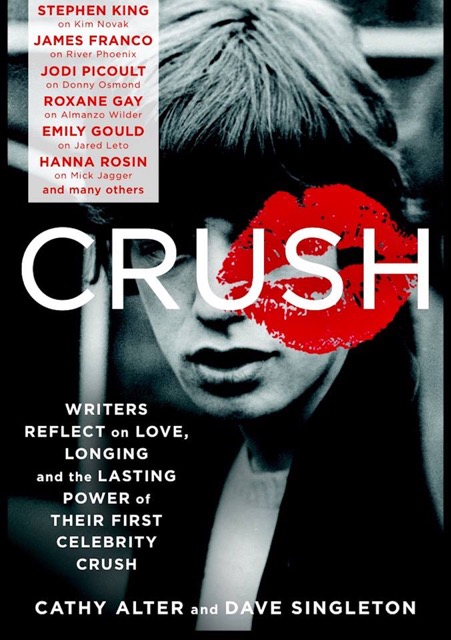 In Crush, Cathy Alter and Dave Singleton ask a distinguished group of literary contributors the eternal question lyrically posed by Bo Didley: "Who do you love?"
To be clear, youthful, wide-eyed, the celebrity crush kind of love. And if you're under 20, you won't be waxing nostalgic twenty years from now over unrequited fan mail or waiting a week and fighting with siblings for an hour alone with your favorite TV star. Anticipation and longing ain't what they used to be.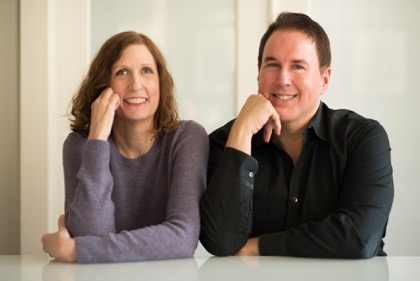 Full disclosure: Cathy Alter is a friend and neighbor as is contributor Karin Tanabe. And having the honor of knowing them and their fine work gives this reader a deeper understanding of these talented women through their early fantasies.
Poignant and funny, their crushes made me cry. Well, Karin's made me laugh more than cry. Especially the part where she talks about Bruno, her real life Corsican mobster lover a few years post a 10-year old's declaration of love for Vincenzo Corleone. Plus, Andy Garcia IS really hot.
Cathy's six-year old crush on "Puppy Love" crooning Donny Osmond (one of two in the book) is as much a sweet homage to an encouraging mother who served as spell checker and cheerleader helping her determined daughter pen an oh so brief, to the point message: "Dear Donny, I Love you, Love, Cathy" many, many times.
For co-author Dave Singleton, discovering David Cassidy in The Partridge Family at nine and sharing his TV crush, helped him bridge the growing divide between his conservative family and his awakening sexuality.
Sometimes, when celebrities do write back, you learn more about those penning the letters than the celebrities. For Caroline Kepnes, an abiding affection for Brian Austin Green turned into a lengthy correspondence with a protective stage mom and an exaggeration-prone teenage fan. The good news: Brian's 'girlfriend' turned out to be Robin Thicke.
From film icons Bette Davis, Paul Newman and Kim Novak to TV characters Mary Richards and basketball phenom Kareem Abdul-Jabbar, Crush is a charming, Polaroid look back at our collective pop dreams.
Out April 5, pre-order now here.