Crossing a Barrier of Footlights in Opera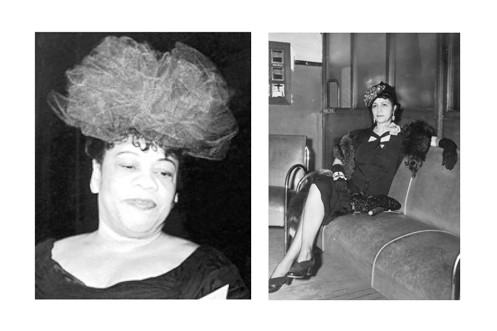 Two exceptional African-American women, Mary Cardwell Dawson and Madame Lillian Evanti, who made history and international news in 'crossing a barrier of footlights in the opera world', will be the focus of an opera lecture and demonstration for children this Friday at 1:00 pm.
The Georgetown Library will host musical selections from Verdi's La Traviata and Aida, performed by Washington National Opera artists, and inspire the young audience with the accomplishments of trail-blazing African-American opera singers.
Mary Cardwell Dawson, born on Valentine's Day in 1894, (died March 19, 1962) was a musician and teacher and the founding director of the National Negro Opera Company. Dawson served as president of the National Association of Negro Musicians (NANM) from 1939 to 1941. Read more about Mary Caldwell Dawson here.
Madame Lillian Evanti, a native Washingtonian, was born Annie Wilson Lillian Evans (1890-1967). Her stage name Evanti is the combination of her maiden name and the first letters of her husband's name, Tibbs. Evanti's professional debut with the Paris Opera in 1925, made her the first African-American to sing with an organized European opera company. Read more about Madame Lillian Evanti at the Anacostia Smithsonian Museum.
Please join The Georgetown Library this Friday, February 17, at 1:00 pm. in the Children's Room /Lower Level Meeting Room. Space is limited. Call 202-727-0232 to register. Ages 8 to 12
The Georgetown Library is located at 3260 R Street.