Crocs Rock the Embassy of Australia Launching 'Year of Mateship'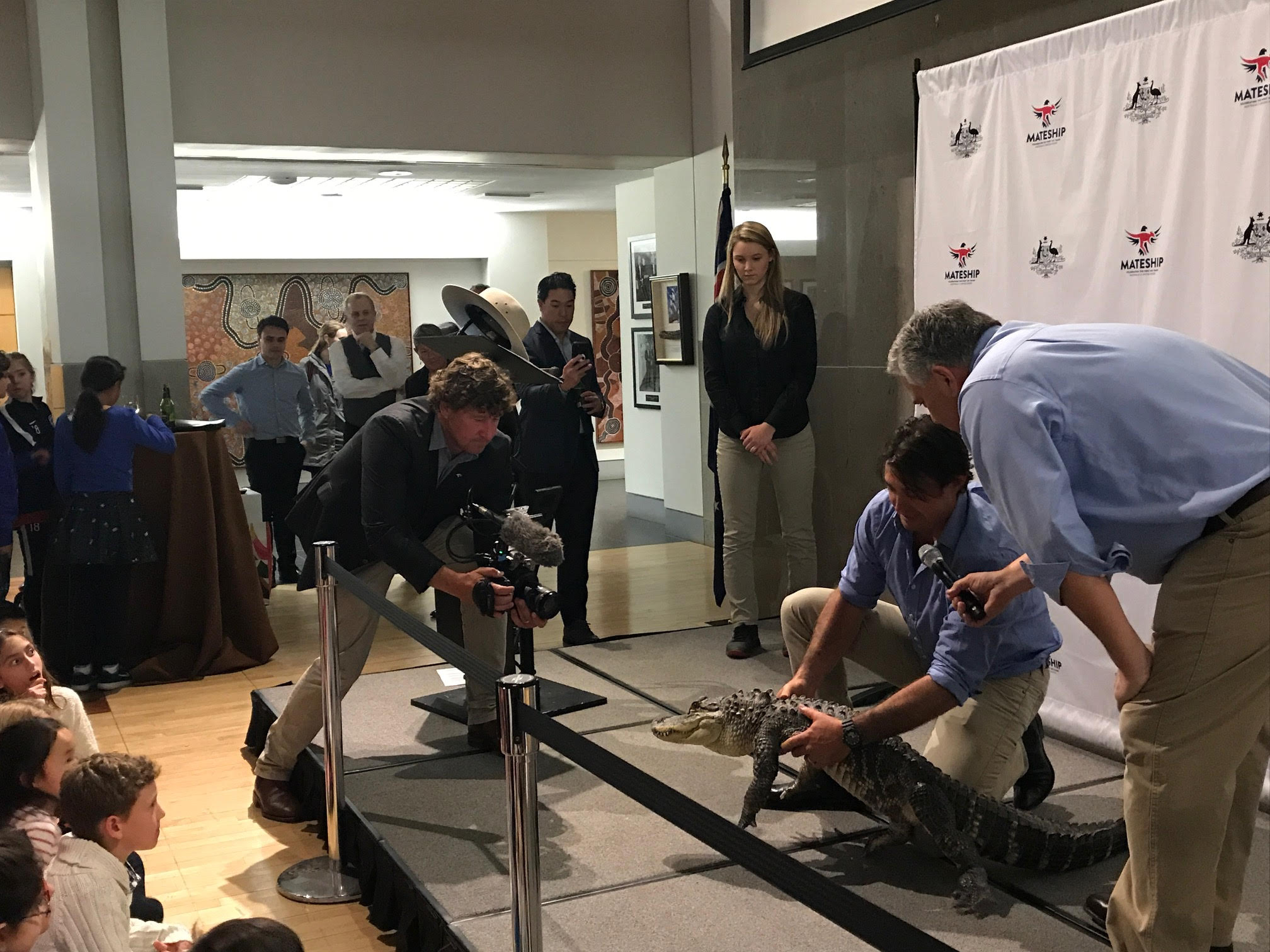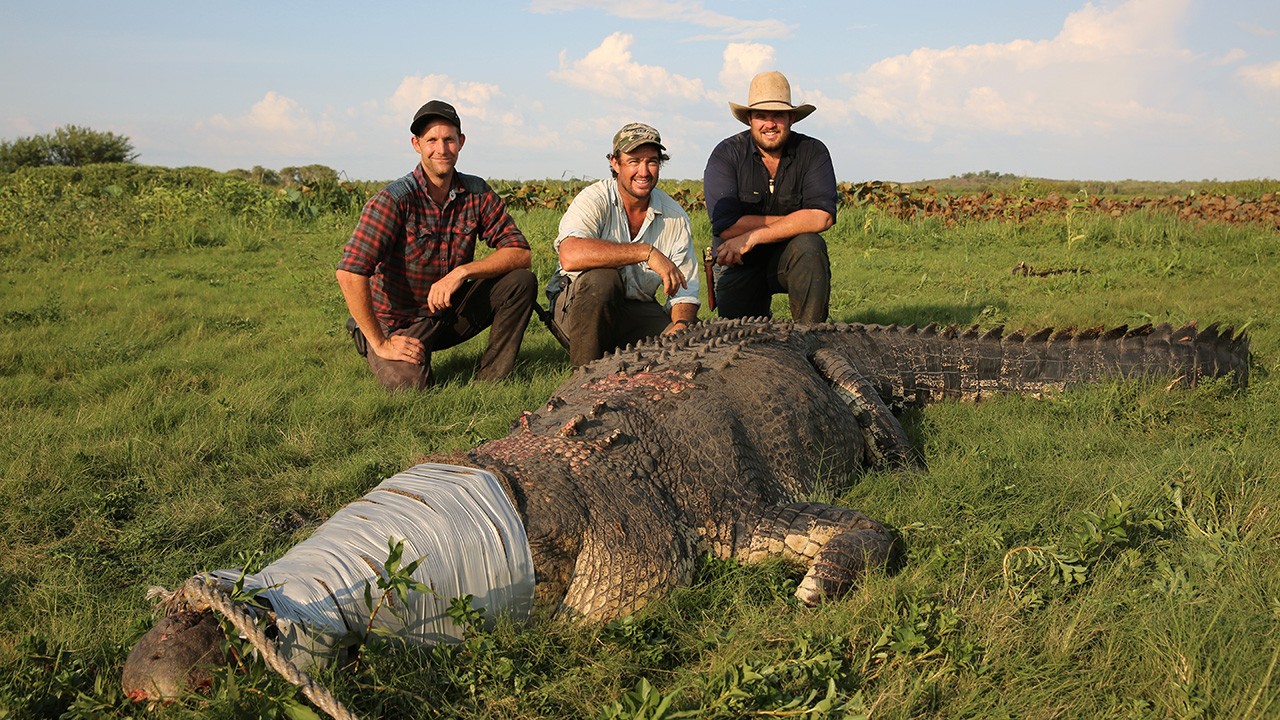 Real live crocodiles chilled and thrilled a rolicking reception at the Embassy of Australia Thursday where Ambassador Joe Hockey shared the stage with the blood-curdling predators and TV star Matt Wright of Monster Croc Wrangler as the show launched a brand new season on Nat Geo WILD. While Ambassador Hockey showed no fear, the show's premise is harrowing: Matt and his mates, Willow and Jono, save people and crocs by catching and moving the creatures to safe habitats away from people.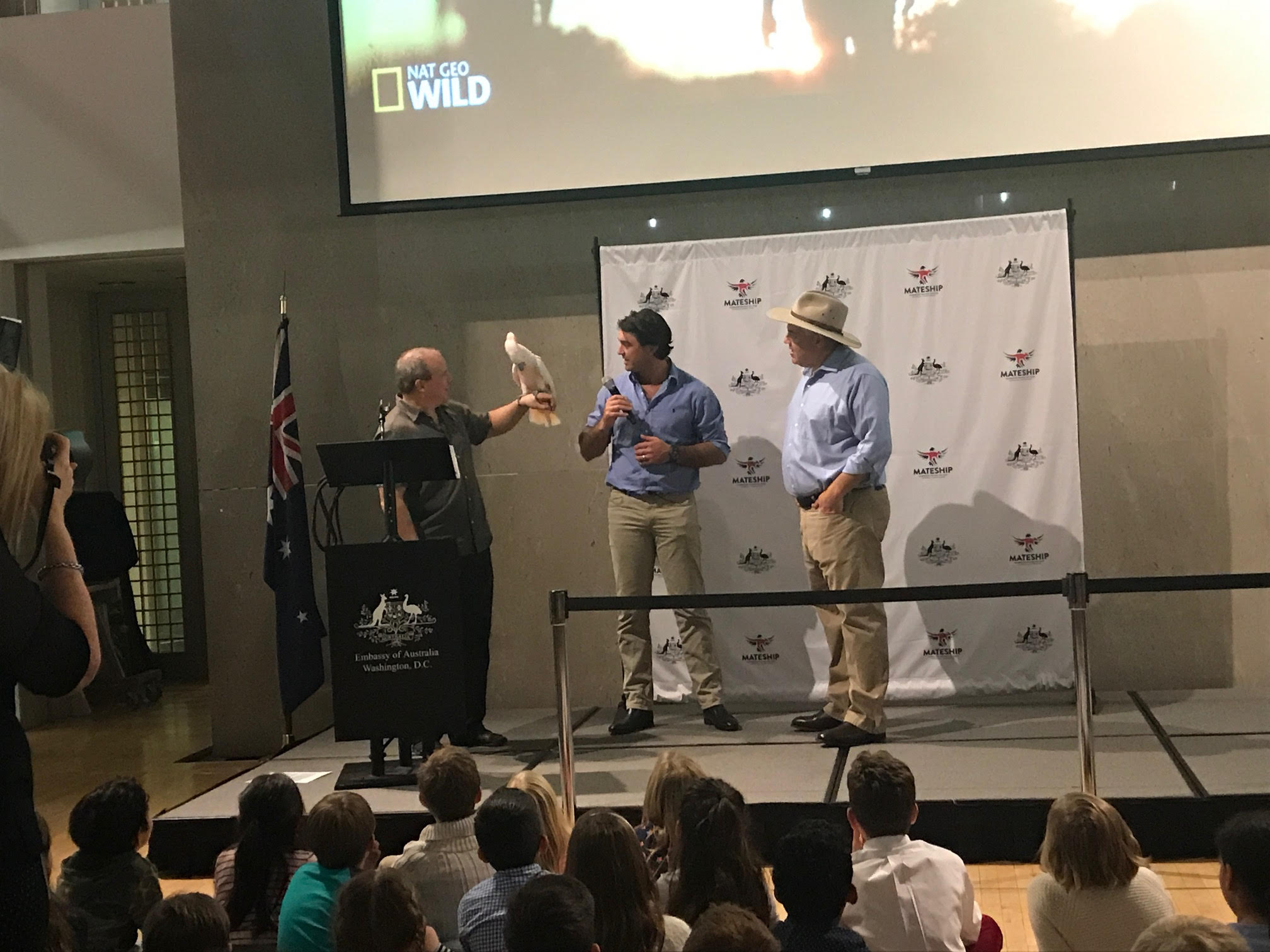 It's a big issue in Australia, where crocs have come into conflict with ranchers, leading in the old days to massive killing of the crocs. The rough 'n' ready reptiles, which date from prehistoric times and can grow to 20 feet in length, were on the verge of extinction only 40 years ago. Due to efforts like Wright's, their numbers have recovered and are now higher than ever.
But keeping the crocs away from human habitat is not for the meek. Cameraman Ash Dunn, who was at the reception, faces an extremely dangerous mission on every shoot as Matt and the mates wrangle deadly snakes, wrestle wild bull crocs or dangle hundreds of feet from a helicopter to land inside a crocodile nest.
However, Dunn said he and the crew feel a kinship with the blood-curdling crocs, who are hunted elsewhere for their valuable skins and meat. Not on this show -- on or off camera. "We don't eat crocodile meat," Dunn said of Wright and the crew. "After you spend all this time with the crocs, you feel close to them."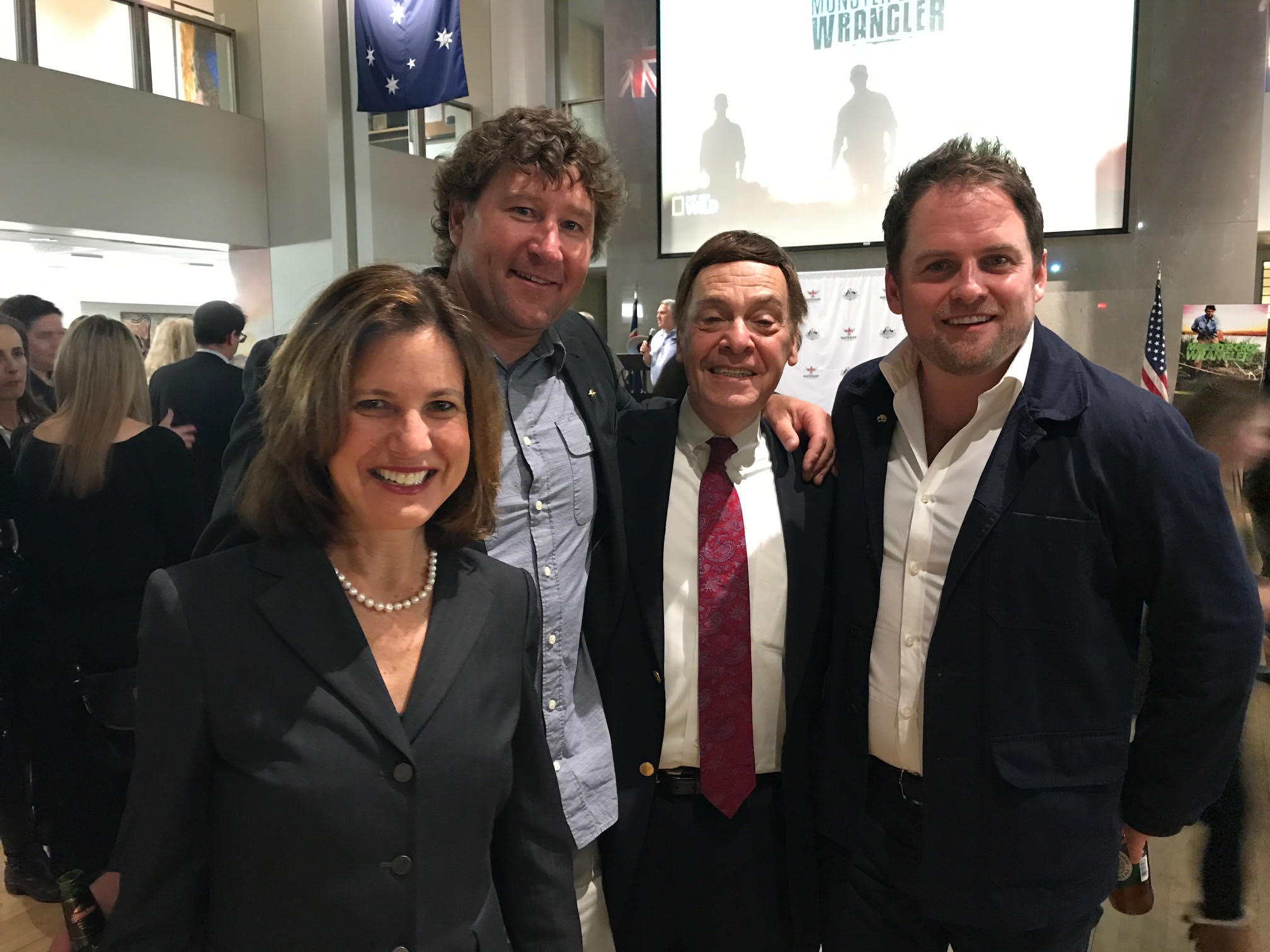 Call it respectful, call it evolved. You might even call it "mateship." In Australia, a "mate" is more than a friend. The term implies a sense of shared experience, mutual respect, and giving assistance in need.
This year, the Australian Embassy in Washington is celebrating the first 100 years of Australian-U.S. "Mateship" 1918-2018. The nations' friendship first formed in the trenches of World War I when U.S. and Australian troops -- under Australian command -- recaptured the city of Hamel from the Germans and turned the tide of the war, eventually leading to the Allies' victory.
The Battle of Hamel has become the symbolic foundation of the deep and enduring bond, mutual respect and close cooperation that continues to exist between the American and Australian people today. Since World War I, Australia and the United States have been side by side in every major global conflict.
And Americans sure like the Aussies' crocs and croc wranglers, too.