Crisp coffee confab at Nancy Taylor Bubes'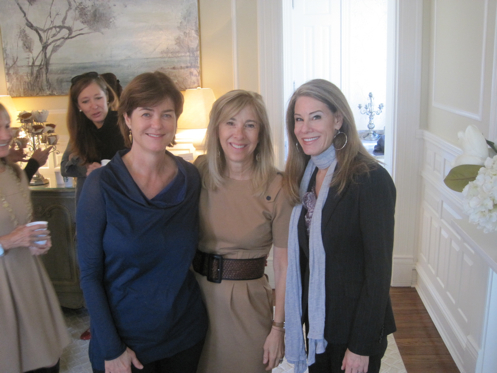 It's one thing to throw a party. It's another to throw a lively gathering not long after sunrise on a crisp, pre-Holloween morning. But this is Georgetown, and at Nancy Taylor Bubes' home, not only is it warm and hopping, but lively enough to get dozens of friends bounding up the hill to enjoy Nancy's hospitality and early morning comraderie.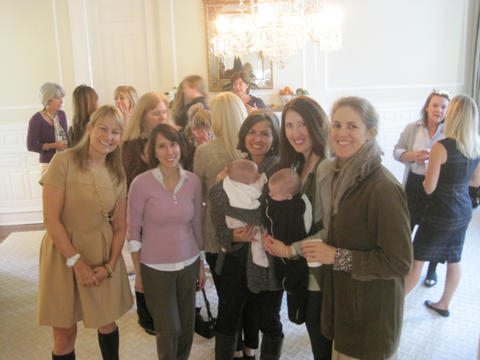 Old neighbors and new sampled the sweets and Starbucks -- leaving with pumpkins and gourds the hostess had on hand. "Nancy stays in touch," said one former resident who drove from Spring Valley for the party. "Nancy keeps the neighborhood together," said another guest. The hostess took an occasional phone call (she is a famous real estate agent) and kept everyone calm yet caffeinated before they ventured back into the chilly morning.
"I have a meeting on the hill!"
"Gotta go to work!" Sure -- after getting caught up with coffee at Nancy's.
Despite a big job, a husband and kids, Nancy entertains often and with ease. Hint: the Halloween decorations have been up for over a week.