Court says city liable over N Street dispute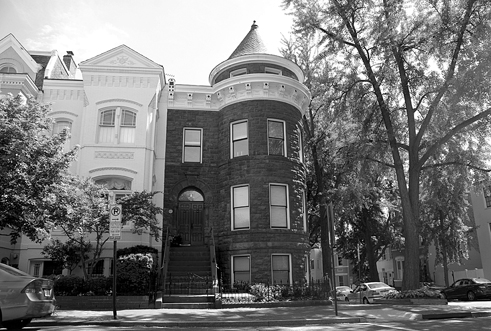 By Carol Buckley
Current Staff Writer
District residents could be on the hook for substantial damages if a recent court decision against the city and former zoning authorities holds firm.
A D.C. Superior Court judge found last month that defendants showed "reckless disregard and … deliberate indifference" to the property rights of a Georgetown property owner by illegally attempting to stop her construction project five years ago. The city is appealing the decision, and attorneys for both parties declined to comment.
In court documents, Judge Natalia Combs Greene blasted former zoning administrator Bill Crews, who is named in the suit but not found individually liable, for his role in trying to prevent work at an apartment building at 3256 N St.
Crews comes under fire not only for two erroneously issued stop-work orders against property owner Mary Wagshal but also for his policy that led him to target the N Street apartment house.
Crews testified that complaints from D.C. Council members and other elected officials went to the top of his list for review. Concerns from Wagshal's N Street neighbors made that jump after residents funneled their worries through the office of at-large Council member David Catania.
Catania spokesperson Brendan Williams-Kief wrote in an email to The Current that his office "could not recall the specific matter, [but] residents contact the office daily with a variety of concerns and we do our best to assist those residents."
Greene wrote that Crews' policy "demonstrates further reckless disregard for" the rights of D.C. citizens because there was "no objective analysis" of complaints.
Efforts to reach Crews, who left the Zoning Administrator post in 2007, were not immediately successful.
According to court documents, Wagshal's neighbors believed -- and soon Crews did, too -- that the five-unit apartment building had been a nonconforming use under zoning rules. Because its rooming-house status had been discontinued, they argued, city authorities had to disallow future use as an apartment building.
It was with that understanding that Crews issued -- or had his agency issue -- two stop-work orders and one revocation of the property's certificate of occupancy, according to his testimony. Under city law, Crews was not permitted to issue the stop-work notices.
The bigger problem, however, is that the property actually conforms to zoning standards, thanks to a decades-old city order. But even after Wagshal's attorneys explained the 1960s zoning ruling to city officials, Crews continued to block progress at the site.
The result, according to Greene, is that Crews and the city violated Wagshal's rights to substantive due process -- a very high legal threshold that means that the behavior in question "shock[s] the contemporary conscience," according to court records.
In addition, the city is blamed for a failure to adequately train and supervise Crews. Even after the zoning administrator had illegally issued stop-work orders and improperly yanked the site's occupancy permit -- thereby throwing Wagshal's construction financing into limbo -- higher-ups and city attorneys failed to restrain him, Greene wrote.
City attorneys have pushed back with a motion to reconsider, challenging that Greene's judgment contains "a number of errors of fact and law."
For one thing, they claim, Crews' confusion over the property's zoning status is understandable, given the wording of the 1962 order allowing the apartment house as a conforming use. After all, the Board of Zoning Adjustment found his reading to be incorrect only after "hours" of debate and discussion.
In their motion, city attorneys acknowledge that Crews made errors in the case but argue that his actions were good-faith efforts to enforce D.C. law. "The government should correct its errors and learn from them, which is what occurred here," the motion states.
And even if, as Wagshal testified and the court acknowledged, Crews' behavior was "dismissive and arrogant," wrote attorneys, rudeness does not constitute a violation of Wagshal's rights.
Prior to the District's motion seeking reconsideration, the court had scheduled a hearing in December on the damages owed to Wagshal.
This article appears in the May 11 issue of The Georgetown Current newspaper.