Councilmember Cheh: from fall to fastlane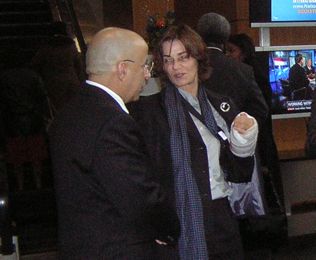 It was just after 9:00 on a Saturday morning in late December when Mary Cheh, visiting her law-school-student daughter in Miami, had wrapped up several meetings during a busy week and was finally starting to enjoy the warmth and the sun of the oceanside metropolis. An athlete since she was a young girl in Linden, New Jersey, Cheh relished the chance to run near the ocean on a bike-friendly path.Then suddenly, Cheh was on the ground in severe pain. As the winding wooden boardwalk became a brick path, Cheh fell, crushing her wrist and breaking her arm so severely, bone could be seen pushing through the skin. Passersby crowded around her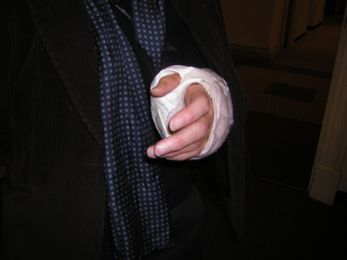 until she could be taken to the hospital.
Cheh was rushed into immediate surgery to stabilize her arm and wrist. Still in severe pain, she flew back to Washington the following Monday. The newspapers were reporting that Cheh had taken a serious fall. She would have to undergo another operation. A quick vacation had turned into a nightmare.
But as the Council gavel signaled the start of the final session of the year, in walked Cheh. Sore, bruised, and still in severe pain, Cheh nonetheless soldiered to work to make sure the measures she cared about were shepherded properly over the end-of-session finish line.
Intense, brainy, and extremely tenacious -- Mary Cheh would be back in surgery the following day -- after taking care of the year's final Council business. In the succeeding weeks, she would be named to the second-ranking post in the Council, council pro-tempore, giving her the authority to act in the chair's absence. After a grueling election season in which she was spurned by The Washington Post and angrily abandoned by some constituents, D.C. Councilmember Mary Cheh is on the rise, having taken several major risks that have returned major rewards.
In this series, The Georgetown Dish examines the rise of Councilmember Cheh (D-Ward 3). We will look at some of her signature successes and setbacks, as well as the prospects and perils ahead.
Next: The Constituents' Crusader