Council still playing with smokimg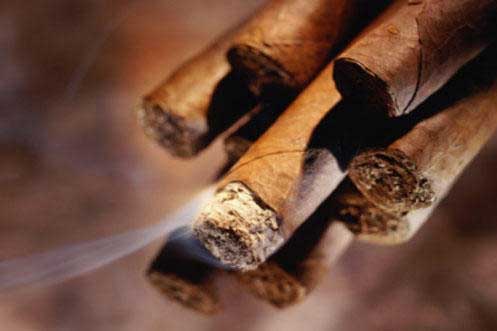 First on-line gambling and now a one-night exemption from the District's smoking ban for almost 80 hotels – yet again concilmembers didn't read and didn't let the public know about a significant piece of legislation before passing it.
This time, the Council says it didn't intend to give numerous hotels rights to hold one night smoking events.
Tuesday, Council will try to correct its "error" and put the smoking genie partially back in the bottle, permitting only one or two such events.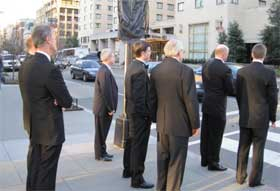 Error or intentional, the District's budget act now contains language that creates a one-night exemption to the city's indoor smoking ban for a specific fundraising event: the Fight Night fundraiser for philanthropist Joe Robert's Fight for Children, but also gives the same rights to many other hotels.
Councilmember Jack Evans (D-Ward 2), who has introduced one-time exemptions several years running, said Tuesday according to Mike Debonis of the Post that the current law "was carefully drafted to apply to only two hotels in the city, for just one event."
Not so, say anti-smoking advocates who read the legislation as giving rights to as many as 79 hotels to hold one night smoking events.
The current draft making the rounds in Wilson Building says the exemption only applies to a "special charity boxing event which benefits children's charities and permits cigar smoking" and only in hotels with a "ballroom or special event catering space with an occupancy of 500 or more persons."
But, as expected, anti-smoking activists still oppose the exemption. "They're still undermining one of the most popular laws in D.C. history," said Bob Summersgill, a leader of SmokefreeDC. "I think it's a bad example for the children who are supposed to be the beneficiaries, to show adults smoking," according to the Post.
Only at-large Councilmember Phil Mendelson (D) objected.