Council Chairman calls for hearing at Hardy Middle School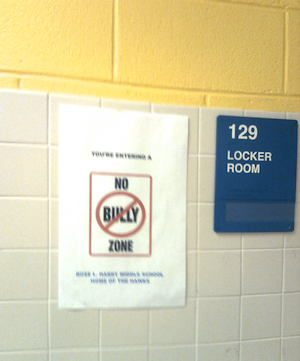 Council Chairman Kwame Brown is calling for hearings on Councilmember Jack Evans' legislation to reinstate Patrick Pope, the popular Hardy Middle School principal who was ousted last year. Brown's office confirmed that he made the comments at the University Club downtown, where he was asked about Hardy and his plans to address ongoing problems there.
Brown told the group he was considering holding a hearing at the school. "I have 22 families who don't want Mr. Pope reinstated," Brown reportedly said. "What do I do about them?"
"We don't need more hearings. It would just cause more turmoil that would not be helpful for anyone," Evans said. The D.C. Council voted 11-2 in favor of a Sense of the Council resolution last year to reinstate Pope, following several hearings. "The Chairman should move this legislation for a vote," Evans said.
At-large Council candidate Vincent Orange told The Georgetown Dish he would vote for the legislation. "My daughter went to Hardy," Orange said. "There is no question Mr. Pope should be reinstated."