Council Backs Tax Breaks for Blues Alley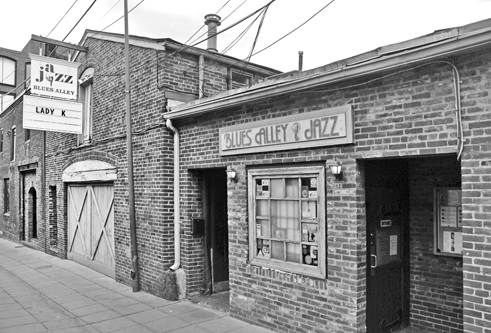 By Elizabeth WienerCurrent Staff Writer
Without debate, the D.C. Council on Tuesday approved a bill designed to enable Georgetown's beloved Blues Alley jazz club to expand by exempting the updated facility from recordation, transfer and property taxes.
The bill is titled "Historic Music Cultural Institutions Tax Abatement Act." But Ward 2 member Jack Evans, the main sponsor, has openly stated that it's aimed directly at helping Blues Alley survive in an increasingly competitive music venue environment.
Founder and longtime owner Harry Schnipper had testified that Blues Alley — located at 1073 Wisconsin Ave. — is now competing with venues like the Lincoln and Howard theaters, which are subsidized by the city. Without adding more seats and getting some tax help, he said, the club might have to close or move out of the District.
At an earlier debate on the bill, some council members were skeptical of targeting a specific business for tax breaks, without knowing where or when Blues Alley might use the savings.
"It amounts to an earmark of funds with a very specific purpose on very flimsy information," Ward 4 member Muriel Bowser said at the time.
But Evans apparently quelled most doubts. The final bill contains numerous caveats — limiting the total tax break to $2 million, for example, and requiring that the targeted "Historic Music Cultural Institution" must close on additional space within five years, remain in the music business and hire District residents for at least 50 percent of new jobs.
The measure is also "subject to appropriations," which means funding for the tax breaks is not assured. Bowser still voted no, but she was the lone dissenter.
This article appears in the Dec. 4 issue of The Georgetown Current newspaper.