Coping with Halloween Sweets ... and Beyond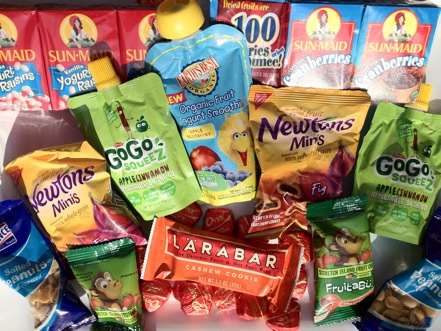 The holidays – starting with Halloween - can trip up even the most conscientious dieter. This happened to a client who had lost and kept off 20 pounds successfully. The Halloween trap caught her by surprise. She bought several bags of Snickers, her favorite candy bar, and began a binge that didn't end until the candy was gone – long before Trick or Treat even began! That brought her up a couple of pounds. The holidays came and before you know it, she had gained almost ten pounds before winter was out.
With Halloween and the holidays looming, it's important to determine your strategy for dealing with the temptation of sweets: what you eat, what you bring in your home, and what you serve others. My philosophy is that all foods can be enjoyed in moderation. But there are special challenges posed with some foods, particularly sweets, which have been confirmed by solid science – it's not just in our heads! Understanding the science behind sweet craving and overeating can help us eat in a more moderate and healthy way.
People have an inborn attraction to sweets. If you don't believe it, simply watch an infant's response to something sweet versus, say, a vegetable. There's an automatic acceptance, even joy, after eating something sweet. On the other hand, vegetables are an acquired taste, which may take 10 – 20 tries before acceptance. This is partly explained by evolution. We've been eating naturally sweet foods such as breast milk and fruit for millions of years. They contain life-sustaining nutrients, and a love for those foods helped keep us alive. Also, during evolution, an attraction to scarce calorie-dense foods, such as sweets and fats, improved our chances for survival.
But there are other explanations. The research surrounding our attraction to sweets has stepped up in recent decades. Scientists are grappling with understanding the calorie imbalances causing the obesity epidemic, which is partly fueled by eating too many sweets.
Our brain chemistry holds an important clue. Learn more about mastering your sweet cravings. Have your cake and eat it, too!