Cool Sculpture Finds Hot Spot on Georgetown Waterfront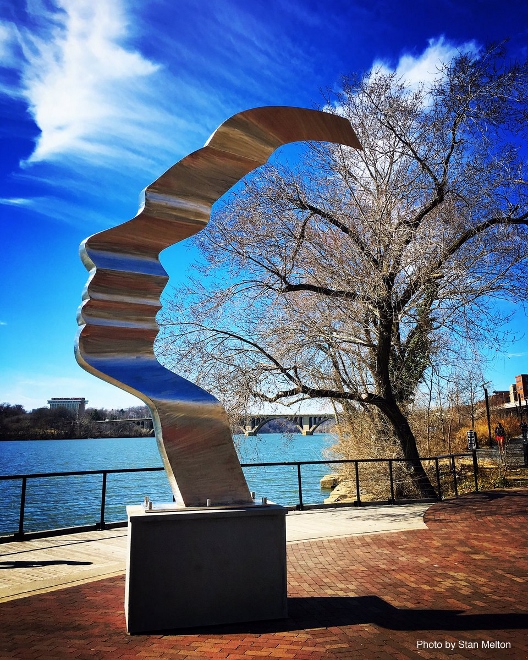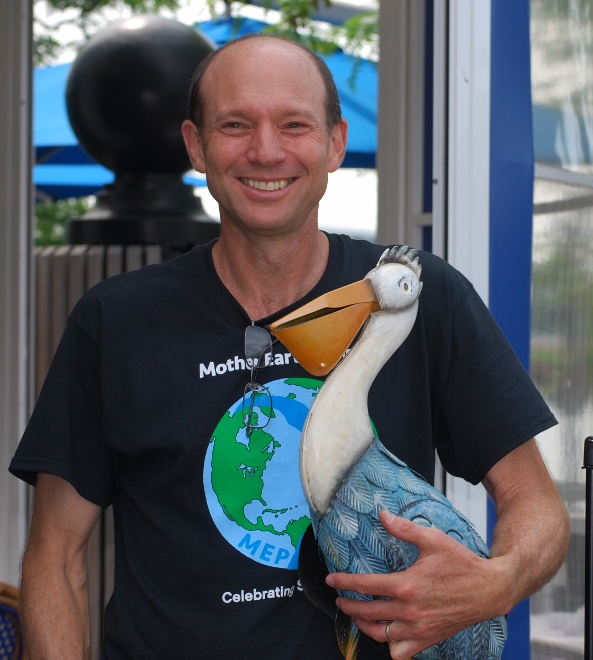 Sculptor Barton Rubenstein and some 100 nature lovers and climate advocates dedicated the spectacular sculpture Mother Earth on Saturday at the Georgetown waterfront on Climate Day Saturday morning. The huge work is near the restaurant Fiola Mare along the Potomac River at the end of 31st Street NW.
Among the guests were Renato Miracco, cultural attaché at the Italian Embassy, Goran Lithell, deputy chief of Missions at Sweden's Embassy, on Georgetown's waterfront, and Joe Sternlieb, CEO/president of Georgetown's BID.
The event attracted the attention of hundreds of determined joggers, restaurant diners and leisurely walkers enjoying a warm, sunny day. Most participated in sharing the really fancy Georgetown Cupcakes provided for the occasion.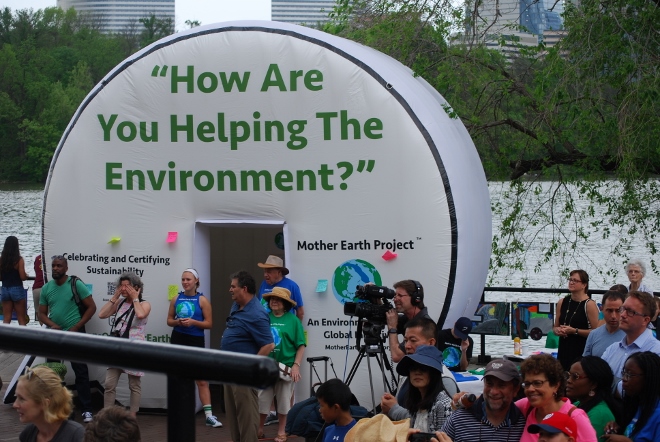 Mother Earth is a five-meter high stainless steel sculpture with the ethereal likeness of the human profile.
The sculpture was designed by scientist and international sculptor Rubenstein, who with his family began the Mother Earth Project. The Rubenstein Studios are in Chevy Chase, Md.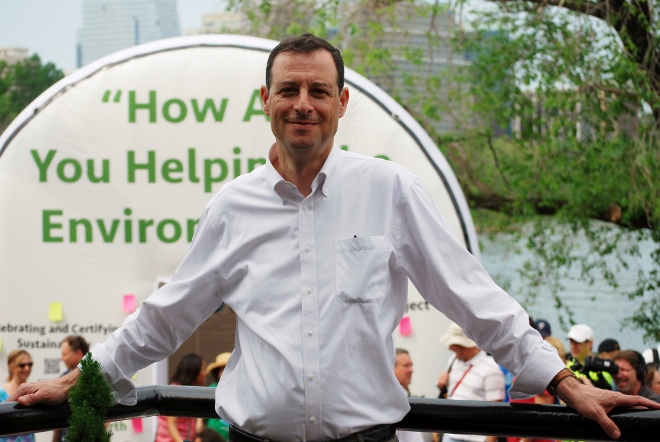 Thirty countries are interested in the Mother Earth sculptures. Mother Earth sculptures will be placed this year in Naples, Italy; Jerusalem; Bonn, Germany; Yaounde, Cameron; and Benin in West Africa. Within each city, Mother Earth will be placed ideally next to a water source, such as a river, with the idea that all sculptures face toward the oceans, a body of water connecting all nations.
The sculpture is conceived as a way to incentivize countries to participate in stopping and reversing climate change, thus preserving the environment. The project started in 2015.