Confessions!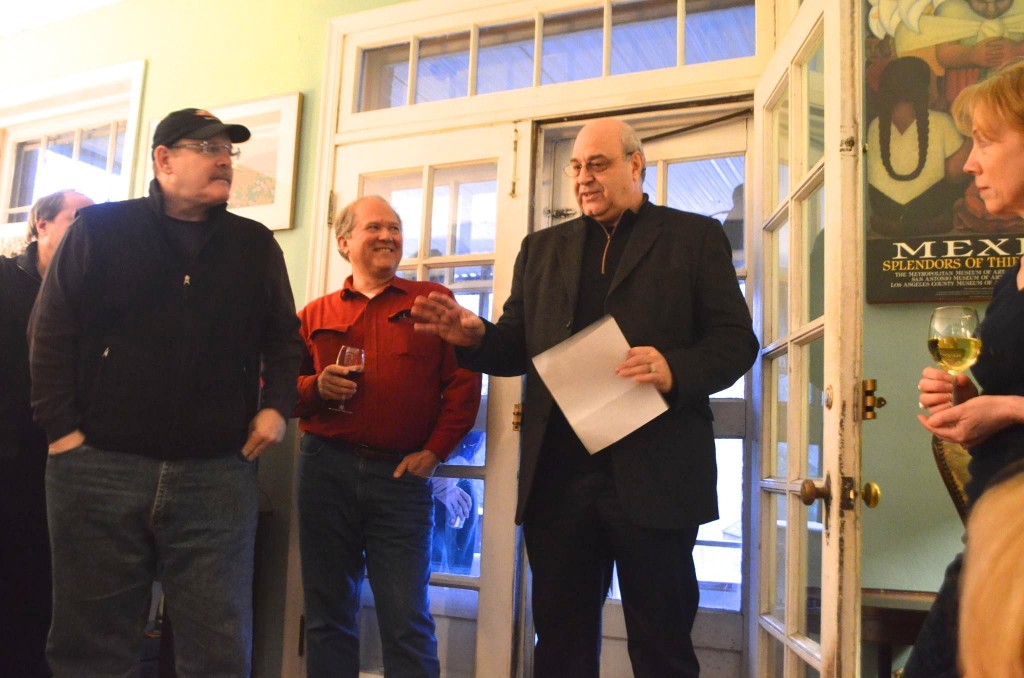 "I joined Facebook in June out of this lame and cynical attempt to promote this book which has fallen very flat. I tried to put up excerpts and said: 'Here's where I think Jimmy Hoffa's body is. I got three comments and five likes. Jim Grady says on Facebook: 'I woke up this morning and I had bacon and eggs for breakfast.' He gets 350 comments and 8000 likes."
Grady, author of Six Days of the Condor – think Robert Redford and Faye Dunaway flick Three Days of the Condor – and his wife Bonnie Goldstein – one of the best investigative journalists in the business – hosted a book party in Dan's honor for his latest publication: "Confessions of a Guerrilla Writer: Adventures in the Jungles of Crime, Politics, and Journalism."
"I want to thank all of you for coming today. We're here to honor someone who fights for true justice in the American way, has a relatively good time while doing it and never, ever, angers anybody and has always been a darling in the mainstream media and the mafia," said Grady sarcastically.
"The list of fans for Dan is endless. There are a large number of 'families,' about 29 scattered from the Northeast to the shores of Los Angeles. There are certain inmates in jail in Las Vegas now who love him. A number of people in organizations as pure as the National Football League are huge fans of Dan, as are a large number of corporations like MCA. We're not going to go there. We're going to just say the New York Times has seen the error of its ways and now is beginning to recognize Dan for the man he is. He's far more humble than he should be. We are all here because we love him, we admire him and we respect him."