Concerts in the Park Turns Up Volume on Dads, Mayoral Race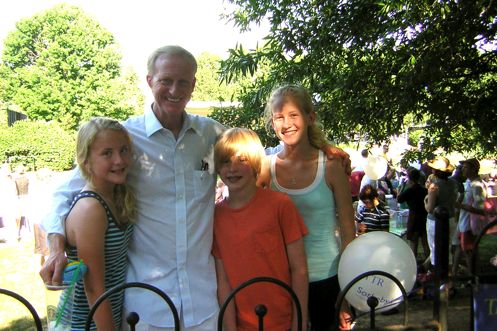 CAG's Concerts in the Park delivered a virtuoso performance Sunday to a bustling, lively Father's Day crowd in Volta Park. D.C. Council member Jack Evans and kids Christine, John and Katherine livened the the sprawl of blankets, coolers and grills and Georgetown
Image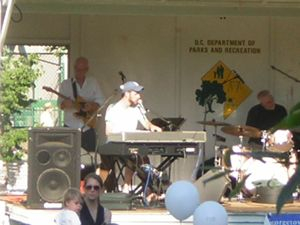 after running five miles together. Hundreds of Georgetowners relaxed and grooved to the sounds of the Junkyard Saints.
Evans was praised for his recent vote against the D.C. budget, which some fear is steering the city toward alarming financial straits akin to pre-Control Board days. Meanwhile, in the Mayoral contest, pols agree that D.C. Council Chairman Vincent Gray has momentum, while the campaign of Mayor Adrian Fenty continues to stumble.
A canvasser for the Mayor was fired after being arrested Friday in connection with an alleged attempt to sell crack to an undercover police officer in Northwest, the Washington Post reported.
Image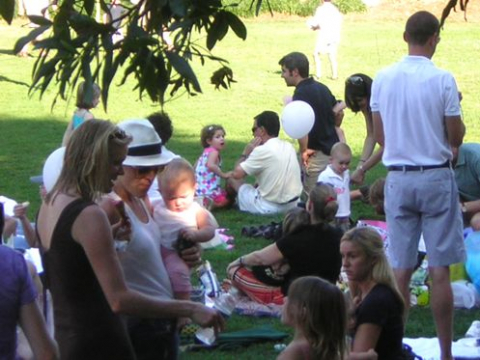 But the music was the message on this hot Sunday, with CAG officials Jennifer Altemus, Betsy Cooley, and super concert master Elizabeth Miller graciously hosting the large audience.
The Concerts have become a staple of Georgetown summers. Last year's shows in May, June, and July drew large crowds who enjoyed a variety of bands and special activities. The May concert's "Rockin' and Green" theme featured a craft station where kids decorated and planted their own biodegradable planters with seedlings (compliments of Landscape Plus), and HSBC bank gave out dozens of free energy-saving light bulbs. The Natty Beaux band wowed the crowd with their finger-snapping numbers.
The Melodime Band played at the Father's Day concert in June at Rose Park. Kids decorated and designed their own Father's Day cards and "Best Dad" medals.