Community, University to Search for "Common Ground" on Campus Dispute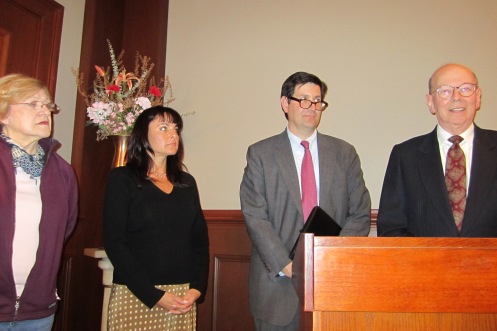 Representatives of Georgetown University and the Georgetown and Burleith communities announced on Monday that they will try to settle their differences over GU's proposed campus plan through private negotiation over the next 60 days. The parties will "explore the possibility of reaching common ground on the campus plan," said Ron Lewis, chair of Advisory Neighborhood Commission 2E. He was joined by Jennifer Altemus, president of the Citizens Association of Georgetown and Pat Scolero representing Burleith and, for GU, Erik Smulson, public affairs vice president and senior advisor to President Jack DeGioia. Their brief report was made at the ANC monthly meeting at Georgetown Visitation.
The key issues are likely to include control of alcohol-fueled, neighborhood-disturbing behavior by GU students, particularly in Burleith, and the Office of Planning recommendation that all undergraduates be housed on campus by 2016 as well as the overall plans for the University over the nest ten years.
The first step will be for the parties to ask the DC Zoning Commission, which initially discussed the case in February, to postpone any decision for the 60-day negotiating period.