The Community Remembers Kadian Harding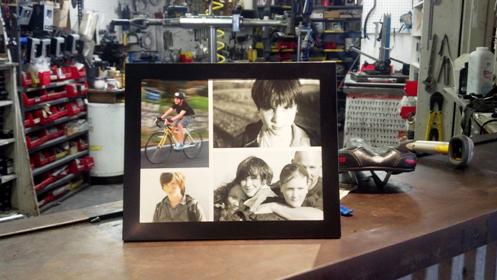 Kardian Harding, the 14-year old son of City Bikes CEO, Debora Harding was killed July 25, 2012 after being struck by a vehicle while riding his bicycle with his father. The local bike shop released this statement over the weekend:
Kadian Harding was an avid cyclist and lover of technology. He lent a hand at his mother's bike shop during his school vacations for years, always wanting to help out with IT needs. At the time of his death, Kadian was preparing to install a network of almost 30 new computers at all three of City Bikes' locations. Being a lover of all things Apple, Kadian was very excited to have been offered an opportunity to train at the Apple Business Center in the coming months.
Kadian will be remembered as a brilliant, articulate, and kind young man. His oft-occurring smile can still be felt within the walls of all three City Bikes shops, especially the Capitol Hill location, which Kadian helped to build.
A 13-mile bicycle ride and candlelight vigil for Kadian Harding was held Sunday. On the event's Facebook page was posted this: "Kadian's death is a huge loss for the City Bikes community and beyond, reaching Shepherdstown, W.V. and the UK, not to mention all of the District of Columbia. This tragedy reminds us all of the necessity of proper bicycle safety measures."