The coming zoning fight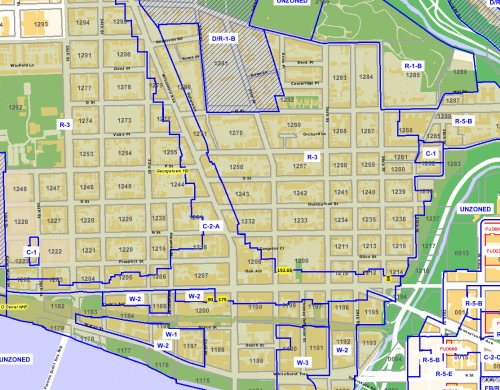 Next Monday, CAG will hold its November meeting and the topic of the night will be zoning. While this topic sounds a bit dry at first, it is an incredibly important topic for the future of Georgetown and the city at large.
Right now the Office of Planning is engaged in a multi-year project to completely revamp the District's zoning code. Many changes are needed to modernize the code and bring it in line with modern expectations.
The Office of Planning is also using this process to set out a direction for how the city will grow over the next fifty years or so. Central to that vision is the need to add many more residents without adding many more cars. To achieve that goal, among other things, the revised zoning code will encourage higher density of residential units and facilitate more mixed use of residential buildings.
How Georgetown fits into that vision is where the fight will be. The Office of Planning is expected to proposed regulations that apply to all corners of the city immediately upon adoption. An eventual carve out from the general rules for Georgetown is expected though. So what should that carve out look like? What happens in the meantime? Can or should Georgetown turn its back on future of the city's zoning plan? These questions and many more will have to be answered.Read more, it's important.