Come out and visit Georgetown BID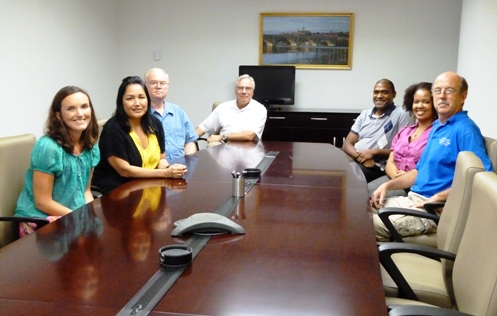 The organization best known for its work to improve the vitality and quality of life in Georgetown just got a new home. Since July 1, the Georgetown Business Improvement District (BID) can be found (with a little help) in the Flour Mill building on Potomac Street.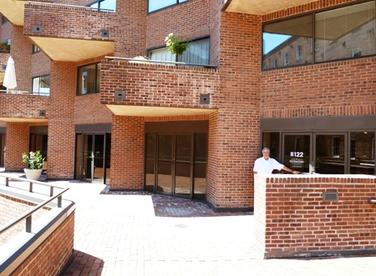 "We wanted a location in the center of the business district. Looking for the kind of space that would also accommodate our Clean Team eliminated a lot of conventional spaces," executive director Jim Bracco told The Georgetown Dish. The team of 12 headed by Bill Baker will be all moved in by the end of this month.
The 3,200 square foot space, all at street level has room for seven offices, a conference room that seats 24, and a kitchen large enough to prepare food for in-house events.
"Come out and play (Georgetown's rebranded slogan) was a call to action," said marketing director Nancy Miyahira. "We're going to do more promotions with merchants and engage people more with the brand." Looking forward to their signature events this fall, starting with Fashion's Night Out (FNO) on September 8, Nancy explained, "Last year, 80 businesses participated, and so far, over 95 businesses have signed up."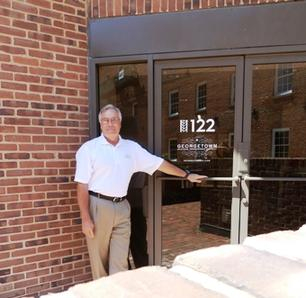 As Nancy pointed out, individual businesses are excited to be producing their own in-store events for FNO. The outlook is good, Nancy said, "the mix of independent to national brands has held steady at 73% to 27%."
And on October 15, for the 18th year, it's Taste of Georgetown.
More good news. The BID has made free Wi-Fi available from Washington Harbour to Jack's Boathouse. And soon, when it officially opens, at Waterfront Park.
The Georgetown BID is located at 1000 Potomac Street, in the Flour Mill office building (on the C&O Canal side, not the K/Water Street side.) Down the steps behind Dean & Deluca's patio and over the canal, it's on the right directly on the first level in suite 122. Tel: 202.298.9222