Columbia Unfiltered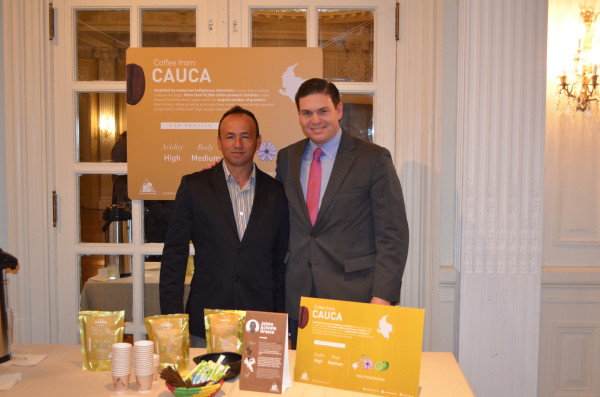 Forget Starbucks: The Embassy of Colombia has the best coffee in town…… just ask guests who attended a coffee tasting reception at the Residence of Ambassador Juan Carlos Pinzón and his wife Pilar. While it's true that the iconic Colombian farmer "Juan Valdez" didn't show up on his famous mule Conchita, hundreds of others did. Valdez, of course, has been the symbolic branding face of 100% Colombian Coffee since the '50s.
The occasion featured world renowned coffee from the regions of Antioquia, Huila, Cauca, Caldas and Sierra Nevada brought in by the Colombian Coffee Growers Federation. Rather than explain all the nuances, get on the social list!
Hollywood on the Potomac had a chance to chat with Amb. Pinzón at the recent private screening of Gabo at The Motion Picture Association of America where he emphasized how the country has transformed – a message he is most adamant about.