Colonial bread-maker joins Rose Park farmers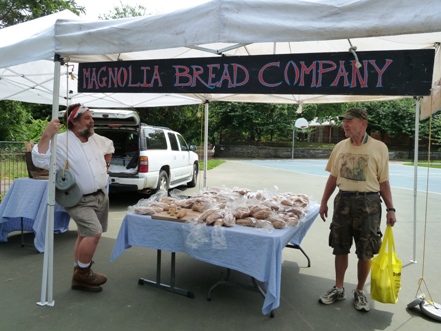 If you're one of Bill Duran's lucky dogs, Rose Park is the only place to be on Wednesday afternoons. Besides freshly made cookies and fresh water, this season, the farmers' market has some very special new human treats too.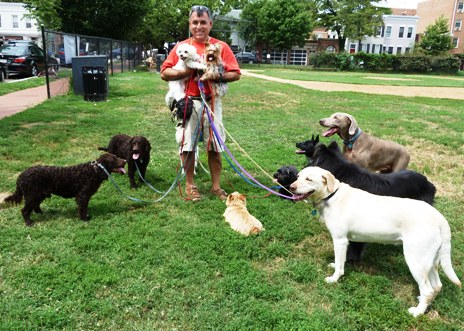 On his wife Julie's 14th generation farm in Sudlersville, Maryland, Jimmy Reynolds makes bread, the real old fashioned way ... from the family's wheat, King Arthur flour, water, salt, and yeast. As Jimmy explained, "We started to go colonial. We grow our own wheat. Why not add it to the dough?" Magnolia Bread Company's artisanal loaves are sold around the region, and now here in Georgetown.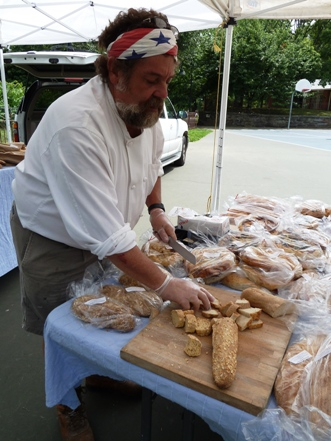 Fresh from the Congressional picnic at the White House, Winifred "Fredi" Schulties of Quaker Valley Orchards is back again this year with berries, honey, apples and new this week, nectarines. "It was exciting to meet the President and First Lady, and we were honored that ours was one of the farms selected for this year's state fair theme," explained Fredi.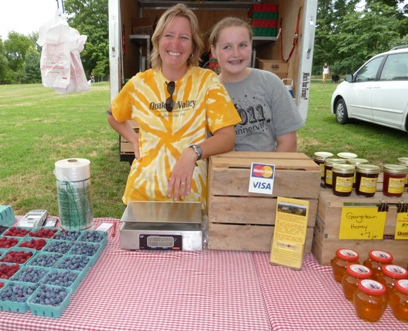 Susan Limb of Praline Bakery & Bistro (also new this year) offers French-American baked goods and gourmet meals. "Everything is baked from scratch," said Susan.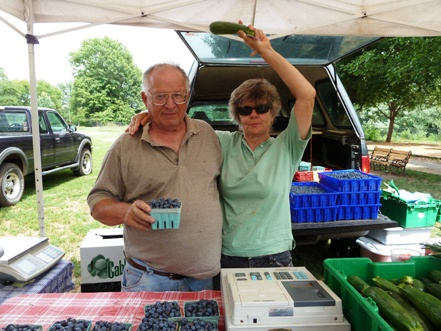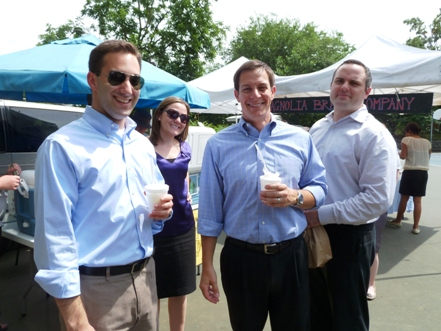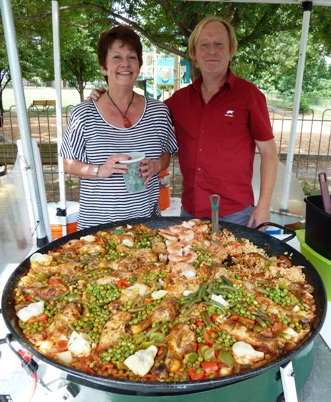 In its ninth season, the market is open every Wednesday from 3:00 until 7:00 pm (rain or shine) from mid-April until the last Wednesday in October at the corner of O and 26th Streets.
If you are interested in helping, please contact roseparkmarket@yahoo.com.