Collecting NikeFuel Points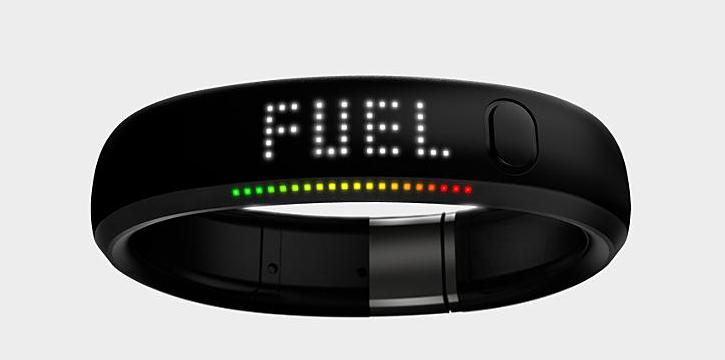 It's not that I don't care about curing diseases, but if my wrist is going to make a statement, I'd much rather it say, "I know I need to move more, and look how many fuel points I've collected today!"
The Nike+ FuelBand uses a sports-tested accelerometer to measure movements in NikeFuel, a universal metric of activity to
track each step taken and calories burned during daily activities including running, walking, basketball, and dancing. It also tells the time of day.
Decide how active you want to be by setting a daily NikeFuel goal, then sync with the Nike+ FuelBand app.
Other companies make similar bands, but this one looks great on the wrist.
In black ice, white ice and black.
$149 at Nike in Georgetown at 3040 M Street.