Cold Case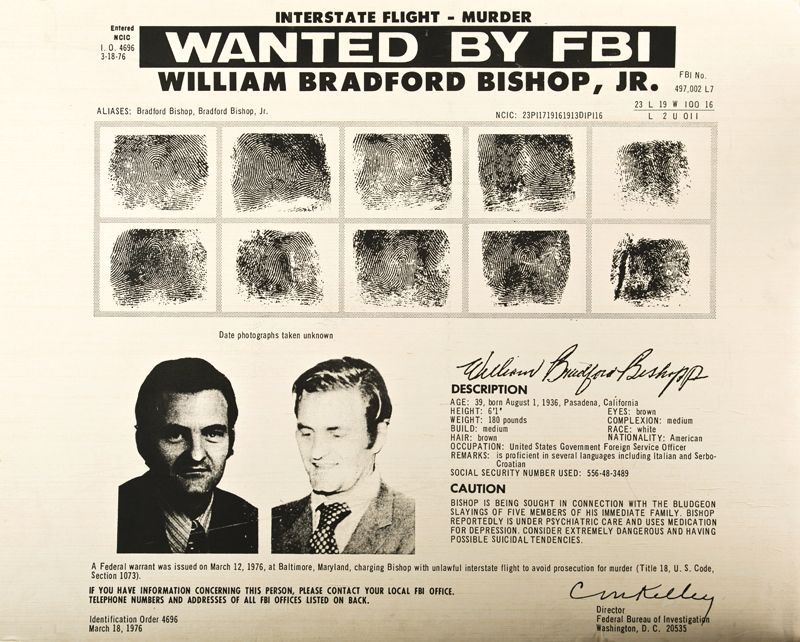 "The Hunt" with John Walsh premiered on CNN on July 13th. On Sunday, July 26th the show closed in on one of Washington's most baffling and disturbing cases: William Bradford Bishop, Jr. wanted for the murder of his wife, his mother, his three children.
Washington is a company town, so if you lived here in 1976 you probably knew someone that knew Bradford Bishop. We all did. The tragedy took place in the tony historic neighborhood of Carderock Springs in Bethesda, an upscale community with plenty of tennis and swimming in a clubby atmosphere where foreign service folks played alongside economists from the World Bank and IMF.
William Bradford Bishop, Jr. has alluded authorities for about 38 years. He was last seen September 19, 1994 in Basel, Switzerland according to investigators. On April 10, 2014, he was added to the FBI's Ten Most Wanted List. Now The Hunt – CNN's investigative docu-series reopened the case that continues to haunt us.
The case is best described by Bethesda Magazine.