Coffee, Tea &: Georgetown Favorites Continued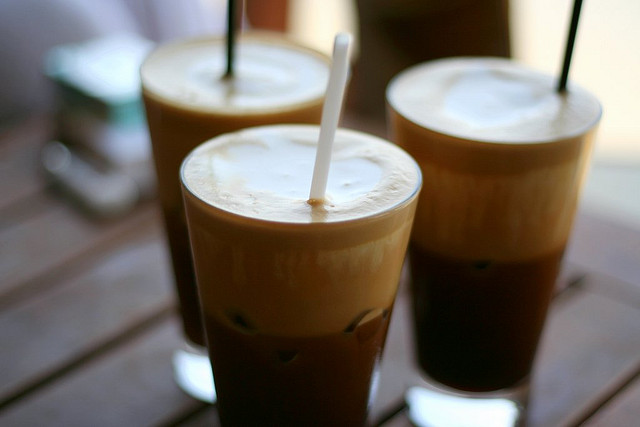 Georgetown hosts an infinite number of cafes that are worth exploring. During these hot humid days, why not cool down with an iced coffee and maybe a gelato? In this second installment of Coffee, Tea &, check out these popular and unique cafes that each offer a taste of Georgetown.
Paul's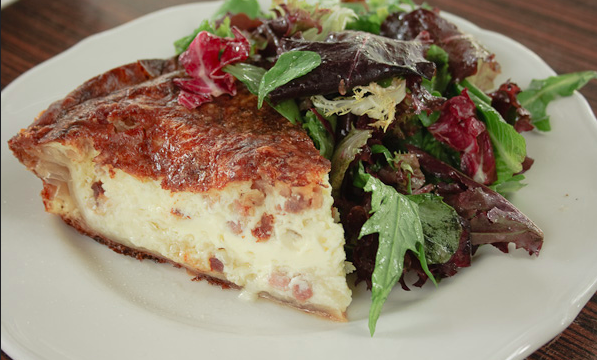 This chain is big business in Europe, the equivalent of Starbucks in its scope and popularity. Located just south of the corner of M Street and Wisconsin, Paul's offers both a stop and go café area as well as a sit-down upstairs for more permanent stays. Not to miss are its creamy oversized macarons and flakey almond croissants. They also offer a selection of éclairs, tarts, cookies, brioche and other Parisian goodies. Their quiches are certainly filling and worth the hype as is the prosciutto and mozzarella sandwich. However, true to French custom, their upstairs seating should be taken seriously- only sit if you can commit to a true lengthy European eating experience.
Dean & Deluca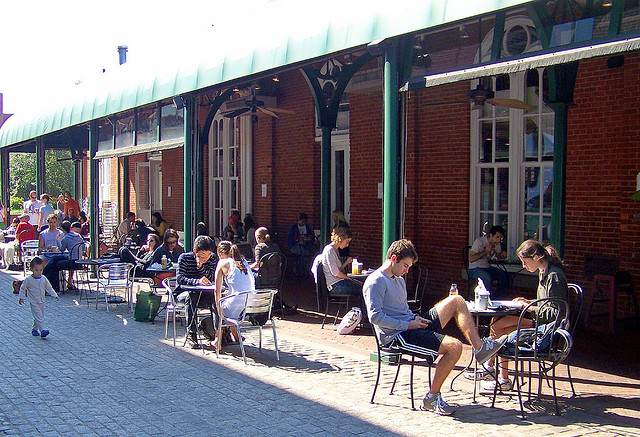 This 'Gucci' eatery offers high quality everything, along with its café and outdoor seating area. From a devastatingly tasty cheese selection, to famously huge sea salt chocolate chip cookies, Dean & Deluca really delivers in terms of quality and quantity. Its once outdoor café has recently relocated inside, yet the quality remains the same: tasty and classic. Although its prices are undoubtedly higher, the clean and modern ambience makes up for it. Sandwiches are freshly made and can be split between two people given their size. Additionally, Dean & Deluca occasionally provides both live jazz and complimentary wine tastings on weekends, truly covering all the bases.
Dolcezza Artisanal Gelato
This gelato and coffee shop truly lives up to its reputation by providing some of the tastiest and most creative gelatos known to Georgetown residents. Despite a line and limited seating area, this location leaves customers stuffed with chewy churros, creative gelatos of the day, and of course their selection of classic gelato flavors. Be sure to check out the very popular Avocado Honey Orange and any Dark Chocolate flavor. Additionally, their tasty espressos and cappuccinos transform one-timers into regulars. They have expanded recently and now offer more locations (and more gelato flavors) including Fairfax, Dupont Circle and even Bethesda Row.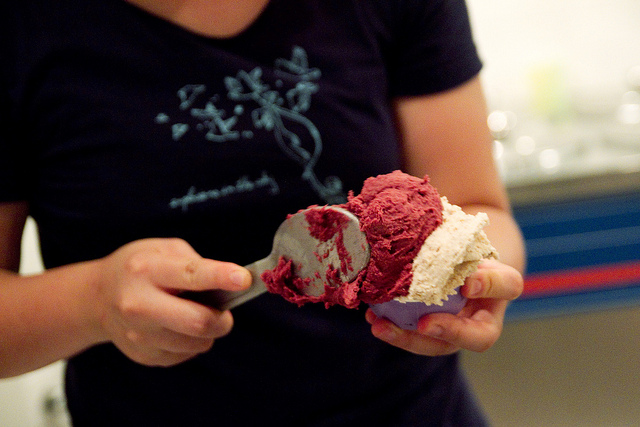 Starbucks Coffee
Of course, a roundup of Georgetown coffee shops would be incomplete without the legendary Starbucks on M Street. This location features the usual diverse coffee blends, frappuccinos and pastries, yet is unfortunately one of the most popular locations on the block. If you want to stop by before work, get there early! Lines can extend out onto the street and put a definite damper on your Monday morning. However, this location features a vast upstairs seating area that has both a great view of Georgetown and an extremely peaceful atmosphere. Their upstairs seating is truly the perfect place to escape the madness on the street- and enjoy it all with a coffee and pastry!