Calendar
|
March 29, 2022
|
COAL + ICE
An immersive documentary photography exhibition visualizing the climate crisis.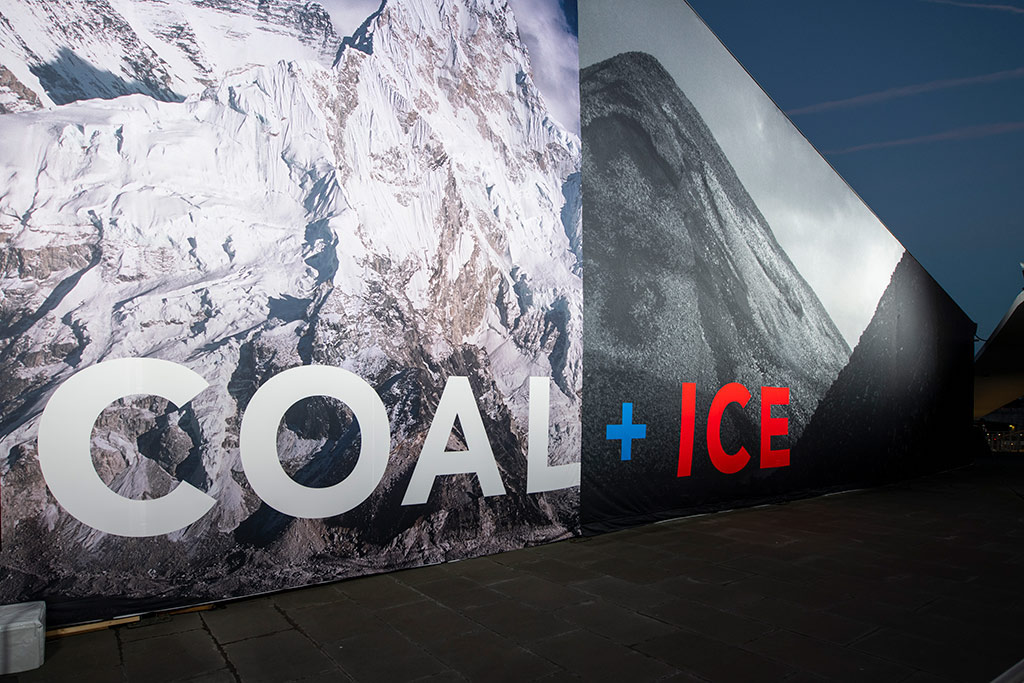 Asia Society and the John F. Kennedy Center for the Performing Arts present the east coast premiere of COAL + ICE, a documentary photography exhibition that brings together the work of over 50 photographers and video artists from around the world to visualize the climate crisis—its causes and consequences—as a large-scale immersive experience.
Through April 22, 2022 48 projectors illuminate an immersive 30,000-square-foot purpose-built exhibition space on the REACH Plaza. 
Beginning with stunning suspended photographs of the Himalayan mountains and glaciers juxtaposed against historical and contemporary portraits of coal miners, the visitor explores the relationship between coal and ice as they go deeper into the immersive space and a story of the climate crisis unfolds.
COAL + ICE is the stage for a vibrant festival of new, curated events—featuring music, theater, panel discussions, art-making, and more—that engage with local, national, and international communities. See the calendar for related events.
For more information, visit COAL + ICE.