Clyde's Willow Creek Farm part two: the inn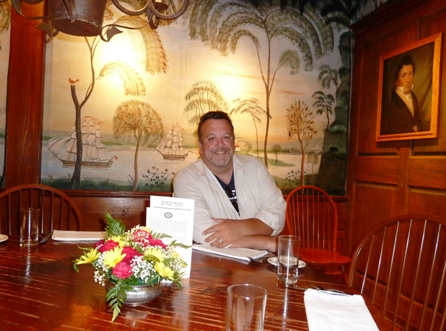 Farm-to-Fork, the Loudon County celebration of locally grown food and wine, was well underway when I visited Clyde's Willow Creek Farm. Here, the distance from farm to fork is a mere ten minute walk up the hill behind the restaurant complex. After an enchanting morning with Farmer Tim, it was time to check out the inn.
I know first-hand what private events manager, Melissa Carroll means about the best part of her job. "It's seeing the twinkle in peoples' eyes as they come in here. Everyone, all ages."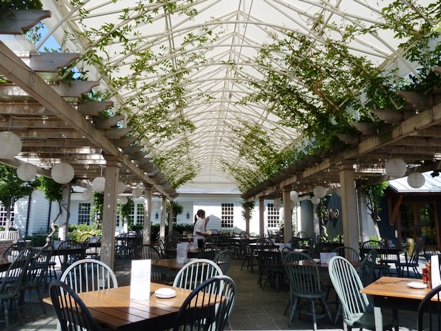 Clyde's Restaurant Group bought a number of antique timber buildings in the early 1980's with no particular plans, so they disassembled the structures and put them away in storage.
When the opportunity presented itself to build a new restaurant, Clyde's Group CEO, John Laytham (who started with the company as a bartender), conceived its design in collaboration with the Weather Hill Company and Rust, Orling Architects.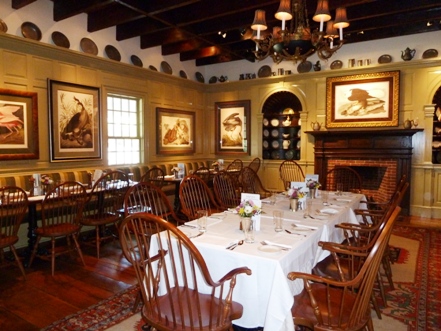 What makes visiting Clyde's Willow Creek Farm such a magical experience (besides the brilliant reconstruction and exquisite landscaping) is its collection of museum-quality American antiques and art displayed throughout the four main dining rooms and bars.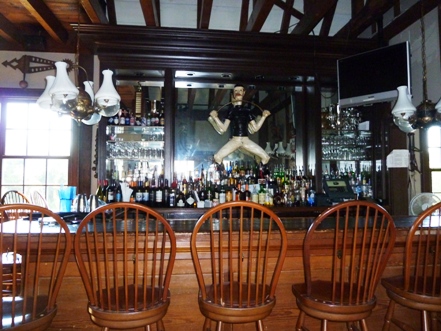 Nineteenth century carriages hang from the ceiling of the Carriage Bar, and you can find the complete collection of Original Havell engravings of John James Audubon's Birds of America featured in the front dining room and adjacent bar. Two beautiful sleighs are poised outside the entrance, and Santa's is stored in the farm's barn.
I caught up with general manager, Paul Fox in his favorite place, the Samuel French Room in the main building. As he told The Georgetown Dish," The two most important people are the customers and the employees. Work is fresh, no two days the same." Fox started his Clyde's career at Old Ebbitt's Grill as a busboy. "Laytham is a restaurant genius." Paul continued, "We're a destination and a neighborhood place."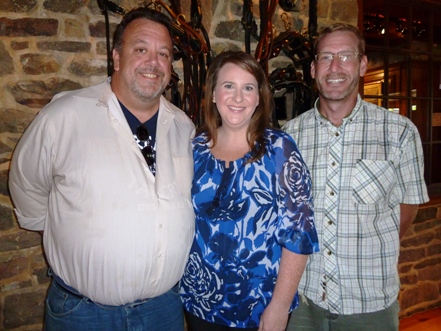 After Diana Chappell made me a fragrant Mojito (inspired by tasting the chocolate, pineapple and mint julep mints on the farm), I was ready for lunch.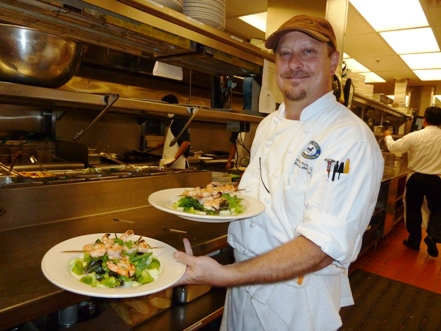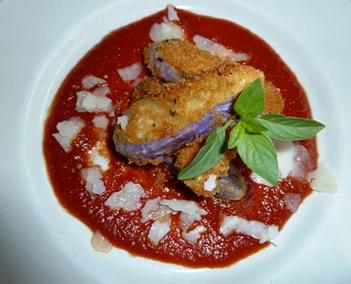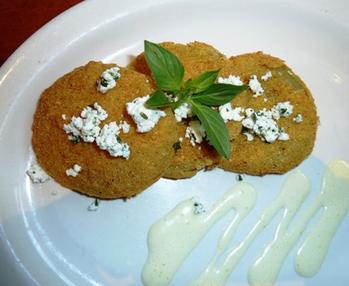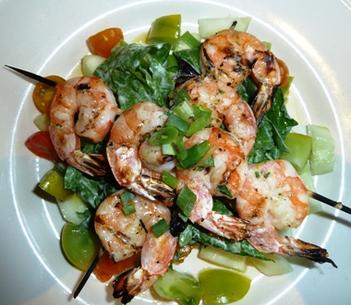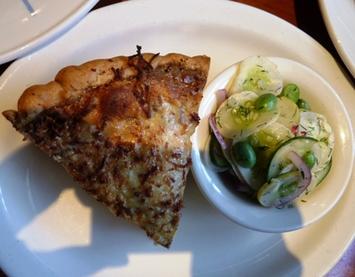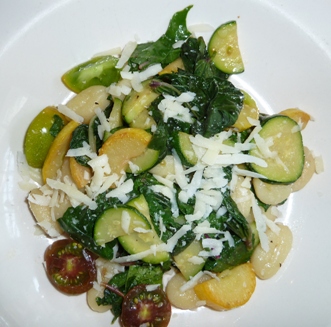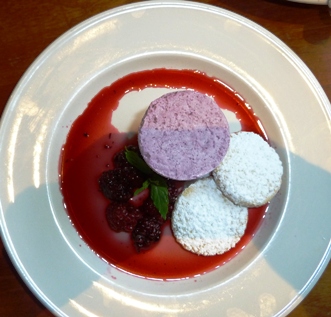 When they build the guest bungalows I requested, I'll never have to leave.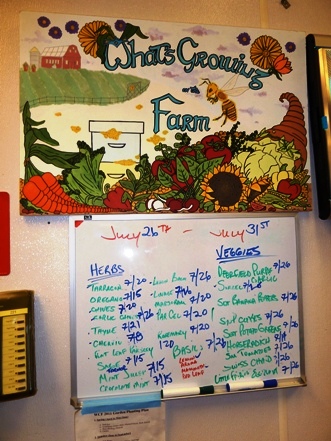 For part one, my visit with Farmer Tim, click here.
Clyde's Willow Creek Farm is at 42920 Broadlands Boulevard in Broadlands, VA. Tel: 571.209.1200