Clyde's Co-Founder John Laytham Has Died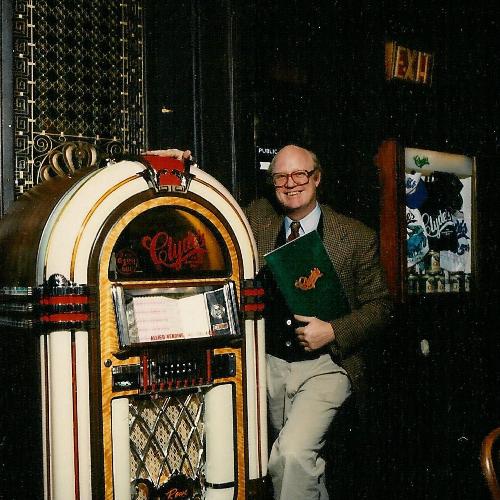 Chief Executive Officer of Clyde's Restaurant Group (CRG), John G. Laytham died January 3, 2019 at the age of 74. He is survived by his wife, Ginger whom he met at Clyde's in 1976. John had two children with his first wife. His daughter, Hilary Laytham Vice passed away last year. His son Gibb lives in Chevy Chase, MD with his wife and young son.
*/
*/
"John was a giant of a man and a lion in the industry. His fingerprints will forever be visible throughout the restaurant scene, and on the countless lives he's impacted," says Tom Meyer, President of CRG. "I count myself among the many lucky enough to call him a boss, a friend, mentor, and father-figure."
The Clyde's tradition began in the fall of 1963 when a young foreign service student at Georgetown University was hired as a dishwasher three months after its founder, Stuart C. Davidson opened the saloon in Georgetown. When all the traditional bartending shifts were filled, John Laytham introduced Georgetown to Sunday brunch, and within five years became Davidson's partner and co-owner.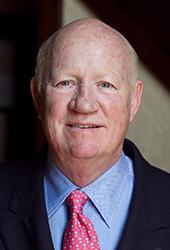 Clyde's was the first bar/restaurant in Georgetown to open on a Sunday, the first restaurant in Georgetown to serve brunch, and the first restaurant in Georgetown to hire women as waiters. The 1976 hit song "Afternoon Delight" by Starland Vocal Band was inspired by the spicy happy hour menu at Clyde's of Georgetown.
The company's meticulous and deliberate expansion has been largely credited to Laytham's business acumen and entrepreneurial spirit. Since its 1970 purchase of Old Ebbitt Grill, the city's oldest restaurant, CRG has expanded into a nationally recognized local restaurant company consisting of thirteen locations in D.C., Northern Virginia and Maryland. None of the restaurants are alike, but all share a commitment to excellent food and service.
Recipient of many business, industry and lifetime achievement awards, including the 2010 Washington Business Hall of Fame Laureate award from Junior Achievement of the National Capital Area, John believed business is obliged to give back to the community that supports it, preferably by investing in the future: "Business is uniquely qualified to supply support systems for the next generation, for those young people who stand at the gap between ambition and achievement."
*/
*/