Clones Save the Gene Pool at Tidal Basin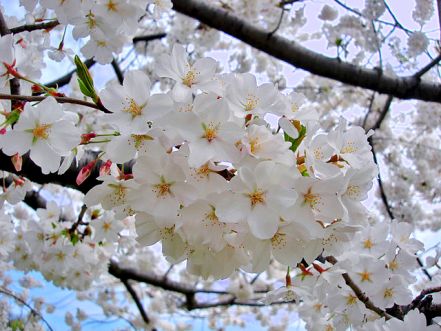 Keeping the cherry blossom trees blooming is a full time job for arborists and horticulturists working for the National Park Service. A typical life span for cherry trees in an urban environment is about 60 years.
Those first 3,000 trees from Japan arrived in 1912, so by the 1980's scientists were taking small cuttings of the original trees and using hormones to stimulate root growth and grow clones. In 1997, 500 new trees from the original line were replanted. Read more here.