Clinton to Lecture at Georgetown University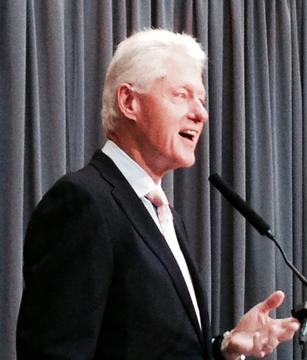 In a series of four-lectures at Georgetown University starting April 30th, Former President Bill Clinton will explore the people, events, lessons and guiding principles that have shaped his career in public service.
The lectures examine the framework for a lifetime spent championing an idea espoused by his Georgetown professor Carroll Quigley: that America is the greatest nation in history because our people have always believed in two things – that tomorrow can be better than today and that every one of us has a personal, moral responsibility to make it so.
In 1991, as the governor of Arkansas and Democratic candidate for president, Clinton presented three "New Covenant" speeches to students on Responsibility and Rebuilding the American Community, Economic Change and American Security.
These speeches, like the new lecture series, take place in Georgetown's historic Gaston Hall and will be webcast live. Read more here.