Cleopatra Would've Bought Into This Collection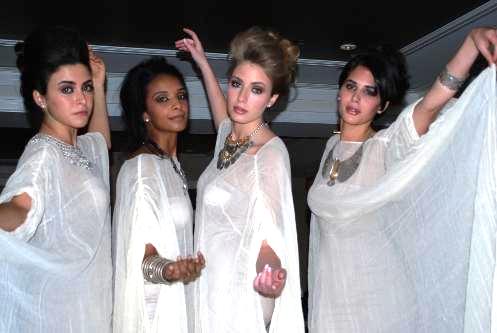 A slice of the Nile washed up on the shores of the Potomac in the form of Egyptian treasures presented at an exquisite jewelry show at the Four Seasons. Wasn't it Elizabeth Taylor who wore such wonderful stuff in Cleopatra?
Syra Arts, owned by Sylvia Ragheb and her business partner Randa Fahmy Aboul-Nasr, invited several hundred of the well-heeled set to this opening fashion scene Thursday night.
Featured was an Egyptian collection of Azza Fahmy necklaces, earrings, rings, bracelets and other pieces of such classic styles that brought back memories of the Queen of Sheba, the Age of Pharoahs, and the awesome columns of the Temple of Philae. Young, lovely models gowned in flowing white scarf-like dresses and adorned with Egyptian jewelry, swayed dreamily on a raised stage in the center of it all.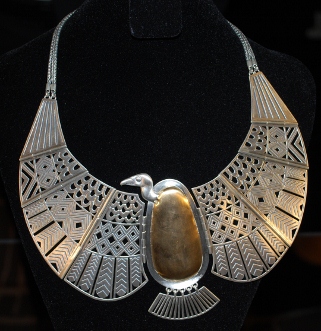 Guests included Egyptian Ambassador Mohamed M. Tawfik, many embassy staff -- and it was all filmed by Egyptian Al Hurr-A-TV.
Throughout the evening, scores of women tried on the glowing, sometime legendary, sometimes vintage-in-concept, but all of it beautiful, daring and eye-catching pieces of jewelry.
Perfect timing for New Year's Eve or the Presidential Inauguration in January.
Ragheb, whose husband is Egyptian, resides in the D.C. metropolitan area, and works from a Georgetown location on 31st Street.
For more information, visit Syra Arts or contact info@syra-arts.com.