A Clean Sweep for the New Year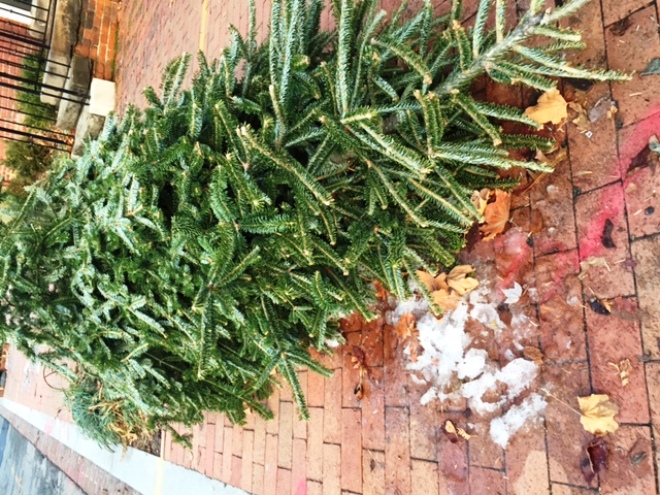 A few weeks ago, the Christmas tree sparkled with twinkling lights and glitter in our living rooms.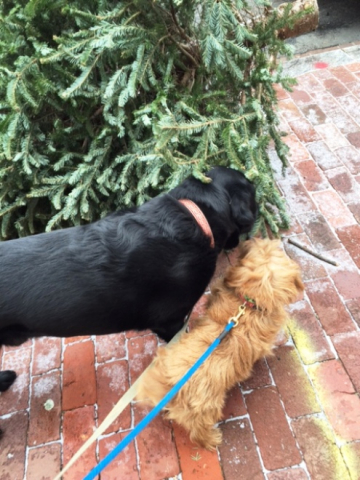 Today, the Christmas tree has, literally, been kicked to the curb. Dogs sniff and pee on it, wondering how long this additional outhouse on the sidewalk will last. Pretty packages adorned with silky ribbons once gathered around the evergreen. Now it's surrounded by grayish piles of snow, crusted salt and crumpled candy wrappers.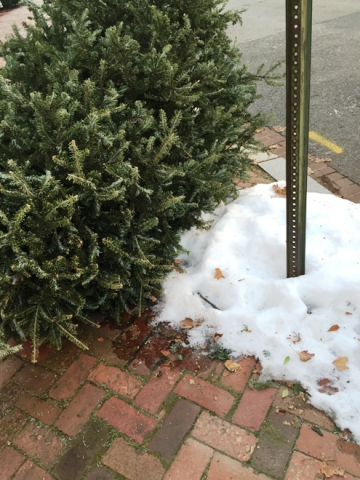 But like life, there's a time and place for everything. The Christmas tree is a good example that nothing lasts forever, nor should it.
Most people hate taking down the Christmas tree. It's never as exciting as putting it up. But for me, putting away the Christmas decorations, sweeping out the dried needles and cookie crumbs, is cathartic. Just like the new year, it feels like a new beginning. We hit the refresh button and start over.
Could we also do this in our lives and not just our living rooms? I think of sweeping out what's no longer working, whether personally or professionally. Snarky "friends" who make constant jabs--in jest, of course-- need to go. The pants, gathering dust in the closet, tags still attached, that you're never going to wear? Gone. Extra pounds from too much Pinot Grigio and pumpkin pie? Gone. Worrying about what we can't control. Gone. Okay, that one is harder to get rid of, but it's worth trying. Worrying about what other people think is another one that goes in the easier-said-than-done, but necessary trash pile.
Because when we get rid of what's not working, we make room for what does work. We create breathing room in our houses and lives.
I look at our tree waiting for the next trash pick-up, and I feel a little sorry for it. But sorrow is the wrong emotion. It did its job. What I need to feel--and do feel--is gratitude for what it gave us. And what it's giving us now: room to grow.