Claudine Sorel's POSTES Bags Now at Jean Pierre Antiques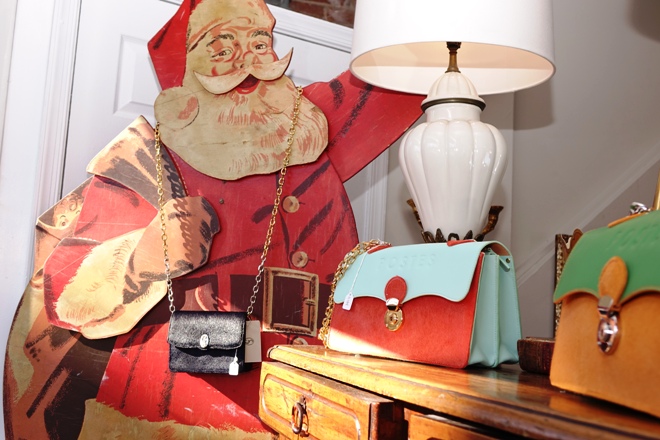 If you're thinking Santa never looked so chic, it's that mini POSTES he's proudly sporting. Exclusively at Jean Pierre Antiques through December 24th, the entire fall collection is on sale.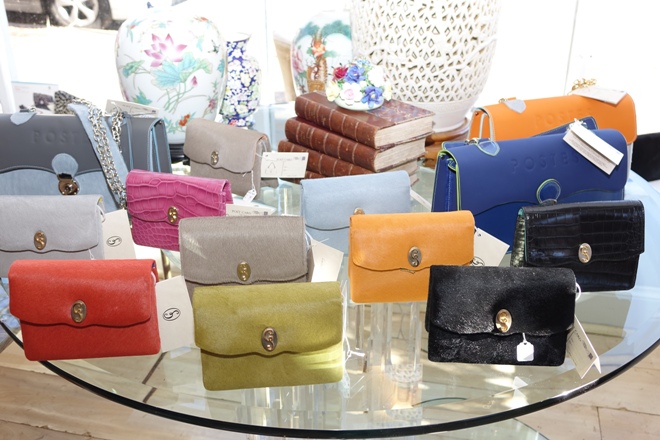 "With the French history of the letter carrier bag, POSTES is a reflection of centuries old tradition in leather craftsmanship, brought back to life with new luxury materials," explains designer Claudine Sorel.
It was in the early twentieth century that the postman's mailbag, made entirely of leather, gradually replaced the old wooden box used to distribute mail. "What better place than Jean-Pierre to showcase the line," continues Sorel. "With his keen eye and impeccable taste, Jean-Pierre has a devoted clientele seeking the finest in European, and especially French furniture and accessories."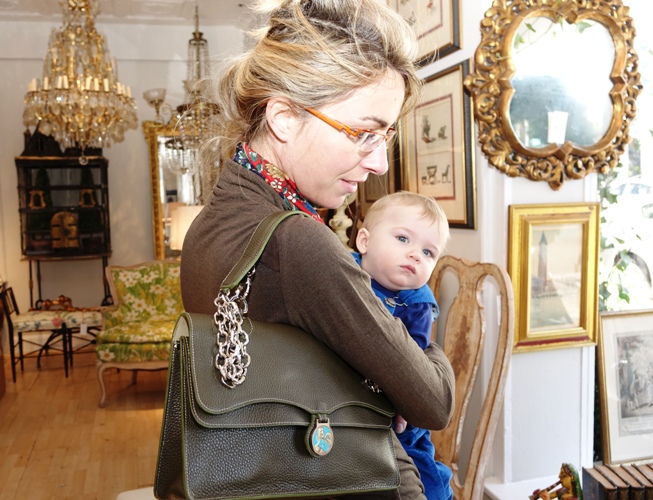 To those familar with the ever changing, always artistic tableaux Jean-Pierre creates for his windows, a special treat awaits. Fashioned in exotic Italian leathers and fur, each POSTES bag is made in New York City, and all artfully displayed on 19th century Louis XV bufets and under Art Deco chandeliers.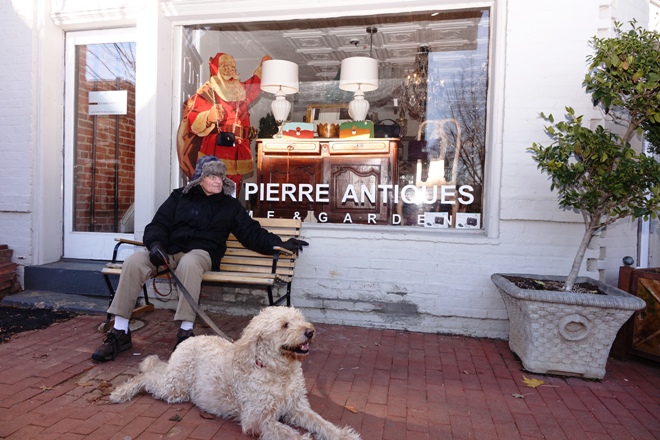 The Collection, including the new Trocadero and Mini POSTES up to 70% off.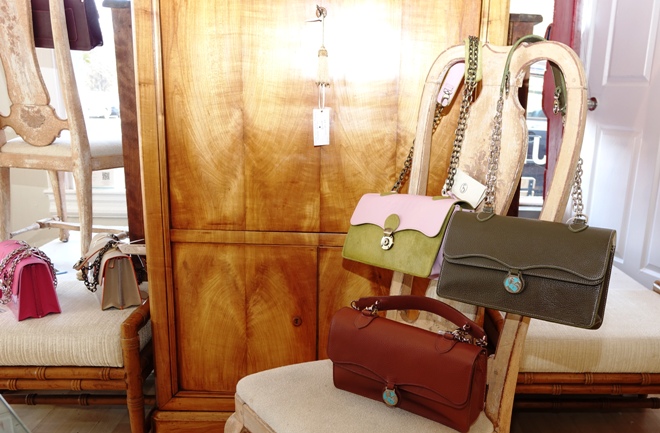 Jean Pierre Antiques is located a 2601 P Street in Georgetown. Tel: 202.337.1731