Class on wheels for area kids, Artmobile delivers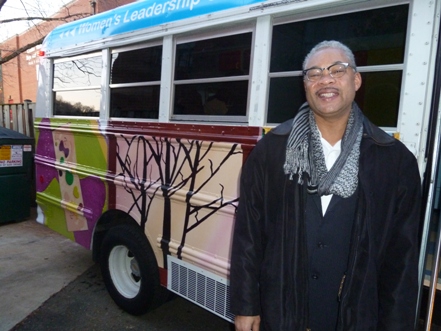 Aspiring young Picassos take note. There's a bus traveling around Georgetown you'll want to park your paintbrush in. Donated by the Friess family, the bus sports eco-friendly interiors courtesy of Amicus Green Building Center, a design by ACG Architects, and a build by volunteers from award-winning Georgetown-based, Superior Home Services, Inc. The Boys and Girls Club of Greater Washington (BGCGW) now has their very own traveling arts classroom.
A billboard of creativity, the Artmobile is covered in cheerful student paintings.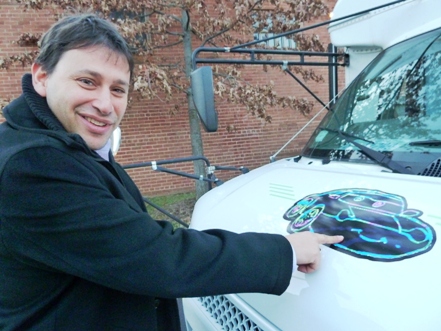 Presented to BGCGW last fall at the ICON Gala, the Artmobile is the brainchild of Daniel Steinkoler, president of Superior Homes Services, Inc.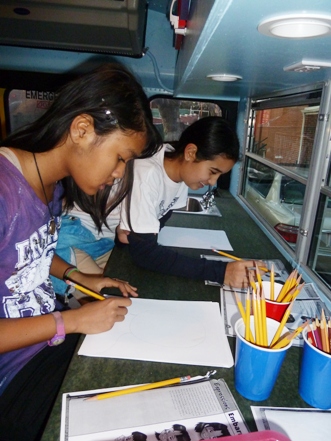 Designed to bring art where it's most needed, the mobile studio, equipped for inspiration, is run (literally) by Tony Small, BGCGW artistic director. Dave Rossi, Jelleff Community Center arts director teaches class in Georgetown. The bus travels weekly between BGCGW clubs.
"I like the bus. It's a transportable way for me to express myself." Jaylund told The Georgetown Dish.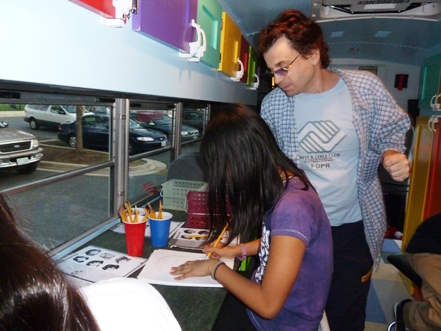 As president of the men's leadership group, Steinkoler raised money for the prototype in the "hopes that it can be replicated wherever it's needed."
"This was the first thing I did at Superior," said Katie Kundrotas. "With a background in the performing arts, it's wonderful to be able to use my experience to help kids incorporate arts in their lives." Acknowledging how arts programs have been cut severely, she continued, "I grew up when arts were a big deal. This really reaches kids who need it."