A Class Act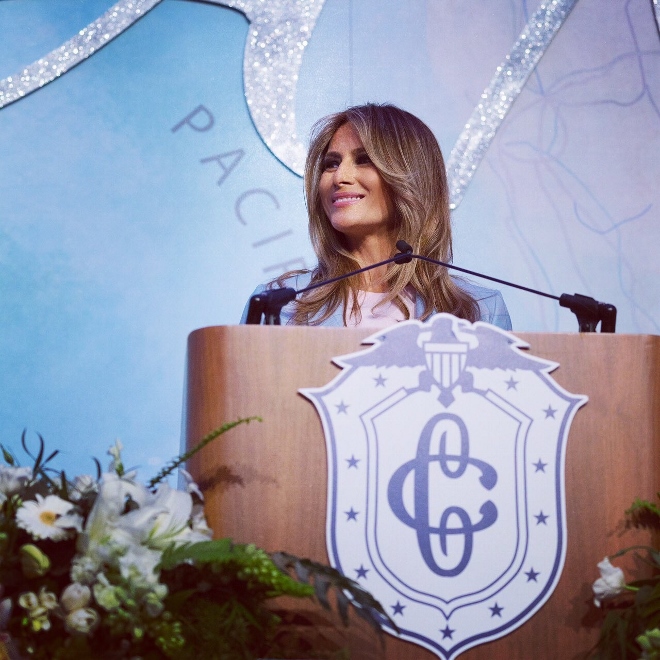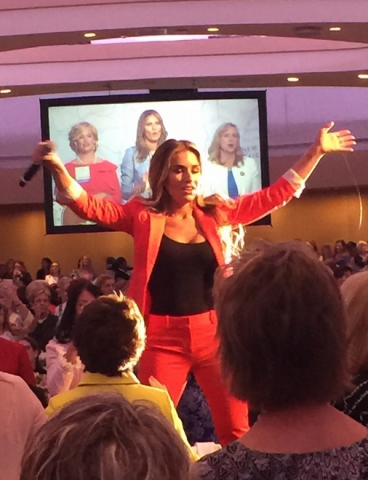 Mrs. Melania Trump was honored at the Congressional Club's 105th First Lady Luncheon before a sold-out house on Thursday, and gave remarks on issues impacting women and children.
Also on the dias was Mrs. Karen Pence, wife of the Vice President, who introduced First Lady Melania Trump as a gracious, thoughtful person who is inclusive and who always takes others into consideration.
Mrs. Trump was presented with an oil painting of the 2017 Inaugural Ceremonies at the Capitol Building, a work of award-winning artist Elizabeth Roskam. Her husband is Illinois Rep. Peter Roskam.
The luncheon, "A New Direction," was at the Washington Hilton's ballroom which seats more than 2,600. Tablecloths and goodie bags followed that theme with images of compasses and map renditions of the globe.
Born in Slovenia, Mrs. Trump has focused her platform as First Lady on the problem of cyber bullying among youth. For the event, Mrs. Trump was dressed in a smart but simple blue suit.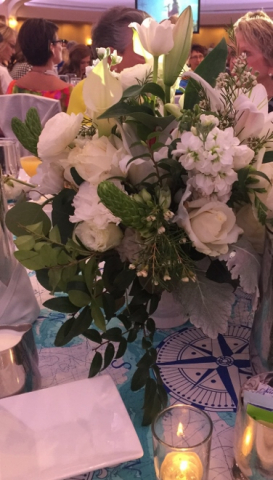 Although she has the professional background to do so, Mrs. Trump, a former model, did not walk the runway setup in the middle of the ballroom. Instead, as some recent first ladies have done, Mrs. Trump entered the room behind the dias as the guests were seated at the beginning of the program. Beforehand in a private reception, she shook hands and had pictures taken with club officials and luncheon sponsors.
The musical program emphasized country music, with singers Jessie James Decker and Lauren Alaina.
American-made products were featured, including the table flowers, wine, food, fragrances, candles, and beauty items.
Recipients of the charitable event included the Southeastern Guide Dogs and the Partnership for Drug-Free Kids.
Among the guests were Mrs. Janna Ryan, wife of the House Speaker, Mrs. Renda Tillerson, wife of the Secretary of State, and Mrs. Louise Gorsuch, wife of the new Associate Justice of the Supreme Court. Luncheon chair was Mrs. Carolyn Yoho and co-chair was Mrs. April Delaney. Congressional Club president is Jennifer Messer, an Indiana attorney and wife of Congressman Luke Messer.