CitySlips Foldable Flats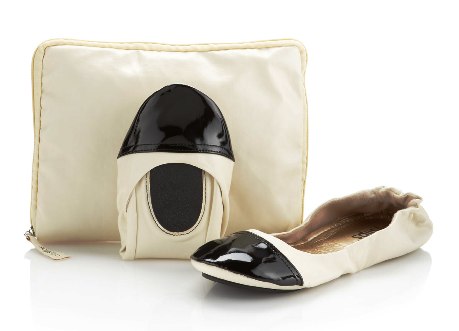 Just in time for New Year's ...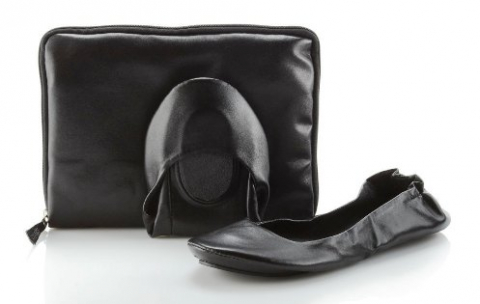 I used to stash flip flops behind foliage or in a closet when I knew I'd be at a party longer than my toes could stand 4" heels.
No more. Many companies offer a version of foldable ballet flats that slip into your purse, but none cuter than CitySlips. I always prefer black but these Chanel-inspired ones are VERY tempting. They also come in leopard print, patent, corduroy, cable and metallics.
On sale all over the web now, priced from about $15 to $40. Check out the entire collection at CitySlips.