CityEats Hearts D.C.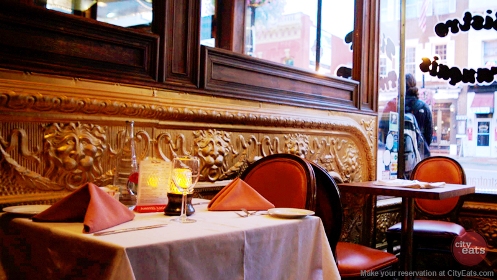 Getting a lot of buzz lately is a new online reservation service for restaurants and food lovers. Backed by the Food Network, CityEats recently announced its official arrival in Washington, D.C. and its partnership with Top Chef alum and Graffiato owner, Mike Isabella.
Just in time for Valentine's Day, CityEatsDC has created four romantic dinner packages, including one at Georgetown's Bistro Français.
CityEats equips diners with all the resources needed to discover and make reservations from the minute they begin planning a meal to the last bite of dessert. The service touts features such as onsite waitlist text alerts to diners, a website with professional-produced videos and photos, curated editorial profiles, menus, and user reviews.
Mike Isabella's Graffiato is the first D.C. chef to run his restaurant on CityEats' reservation management platform. After switching to CityEats from OpenTable, Graffiato expects to see a savings of up to 40% each month in reservation fees.