City to Request Jelleff Operating Bids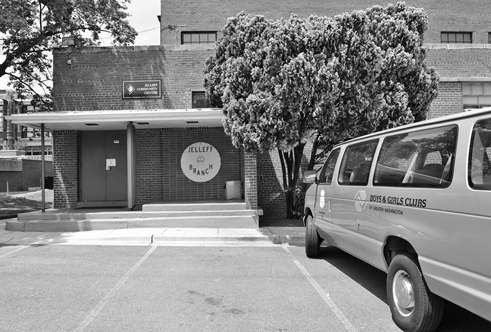 By Brady HoltCurrent Staff Writer
More than a year after the District promised "immediately to undertake corrective action" regarding the management of the Jelleff Recreation Center, the city will request new bids for the Georgetown facility's operation, the D.C. Office of Contracting and Procurement said yesterday.
Jelleff, located at 3265 S St., is operated by the Boys & Girls Clubs of Greater Washington through a contract with the District. The Friends of Jelleff group appealed the $480,000 annual contract, awarded in 2010, arguing that the Friends group had offered to run the center for just $60,000 per year and that the city improperly ignored its experience when selecting a bidder.
In February 2011, D.C. Attorney General Irvin Nathan wrote to the Contract Appeals Board that the city would issue a new request for proposals and sign a contract with the winning bidder by September 2011. Although the city canceled its original five-year contract with the Boys & Girls Clubs, the organization continues to operate Jelleff, according to Lauren Stephens, spokesperson for the contracting office.
"Since the initial contract ended in August 2011, OCP has done several short-term extensions to avoid an interruption in operations while [the Department of Parks and Recreation] worked to determine the best course of action for the center," Stephens wrote in an email.
"We have determined that a new solicitation is needed and expect that it will be issued in the coming weeks," Stephens added. "We anticipate the solicitation process will be completed by Fall 2012."
Friends of Jelleff president Marshall Bykofsky said in an interview last week that he'd heard nothing from city officials about the reasons for the delay.
He added that he's been hearing for months that the new solicitation would be coming "in a few weeks." "So far they haven't fulfilled any of their previous promises, so I hope they fulfill this one," he said.
The Current was unable to reach Boys & Girls Clubs spokesperson Eric Liley for comment yesterday afternoon. Ted Gest, spokesperson for the Office of the Attorney General, declined to comment except to note that his office only advises other agencies and can't force them to adopt its advice.
The Boys & Girls Clubs would be invited to join other bidders in a new solicitation. If the new procedure is consistent with the attorney general's February 2011 letter, however, greater weight would be given to the Friends group's lower cost and its past experience operating the center as its board of directors. The Boys & Girls Clubs has already lost its contract to operate Clubhouse #10 in Columbia Heights.
Jelleff was also at the center of a recent controversy after city officials discussed eliminating Sunday hours as a cost-saving measure.
Parks department spokesperson John Stokes said yesterday that his agency is looking to hire a part-time employee to keep the center open on Sundays.
Ward 2 D.C. Council member Jack Evans said in an interview that he had leaned on parks department director Jesús Aguirre when he heard that Sunday hours were in jeopardy. Evans said it's essential to keep Jelleff open on Sundays, especially in light of a planned weekend basketball league.
"It's a widely used facility for kids citywide," said Evans.
The District bought Jelleff in 2009 after the Boys & Girls Clubs said it would have to close that and other sites for financial reasons.