City Relaxes Glover Park Moratorium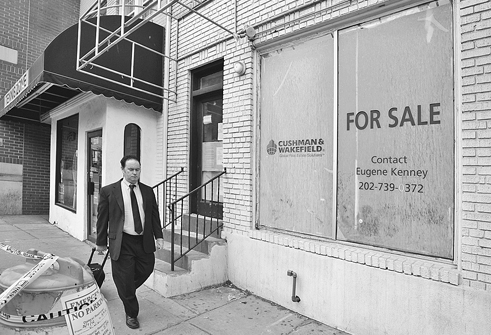 By Brady HoltCurrent Staff Writer
Soon after the city relaxed the moratorium on new liquor licenses in Glover Park, a new Vietnamese restaurant is looking to open up in the former Margarita's spot at 2317 Wisconsin Ave.
The Alcoholic Beverage Control Board last month followed the advisory neighborhood commission's recommendation to continue to cap the number of liquor licenses in Glover Park, but to increase the limit of restaurants with full alcohol service from 12 to 14. Soon afterward, the board received a license application for a new fast-casual Vietnamese restaurant, District Noodles.
"It's exciting to see that the decision to add two new restaurant liquor licenses in Glover Park is working as intended to help draw new restaurants to the neighborhood," neighborhood commission chair Brian Cohen wrote in an email. "And we hope that a few more restaurants take advantage of the available licenses and choose to open in Glover Park."
Just 10 alcohol-serving establishments are now open in the neighborhood — two existing licenses aren't in use, and no one has yet applied for the second newly available one. According to neighborhood commissioner Jackie Blumenthal, whose single-member district covers the neighborhood's Wisconsin Avenue commercial strip, another new restaurant is considering leasing space in Glover Park and might therefore take one of the other licenses.
The expanded moratorium is designed to allow for more restaurants while preventing an explosion of nightlife establishments that some residents fear could transform the neighborhood for the worse. But neighborhood commissioner Ben Thielen, who opposed continuing the liquor license moratorium, said the cap is stifling Glover Park's dining options.
"People along the Wisconsin Avenue corridor clearly want more dining options and, unfortunately, the limit on [restaurant-class] licenses restricts these choices," Thielen wrote in an email.
When the neighborhood commission voted to extend the moratorium in February, several residents said they worried that existing businesses would snap up the few new licenses, closing that opportunity for new restaurants.
If the alcohol board approves the District Noodles application after a scheduled June 25 hearing, it will join Mayfair & Pine, 2218 Wisconsin Ave., as one of two new restaurants opening in the neighborhood this year. Mayfair & Pine, with former "Top Chef" contestant Emily Sprissler at the helm, is expected to open later this spring at the former location of Town Hall, which moved up the street.
District Noodles has applied for hours of operation for 11 a.m. to 10 p.m. daily and seating capacity of 50 patrons. Residents have until June 11 to protest the application.
Blumenthal said she's inviting a representative of the restaurant to present at the neighborhood commission's June meeting, but noted that the concept seems promising.
"District Noodles sounds like a great addition to Glover Park's broad range of restaurant offerings," she wrote in an email. "Vietnamese food is very subtle-tasting and healthy, so I for one am looking forward to being among its first patrons."
This article appears in the May 9 issue of The Georgetown Current newspaper.