City Officials, Service Providers Team Up with United Way NCA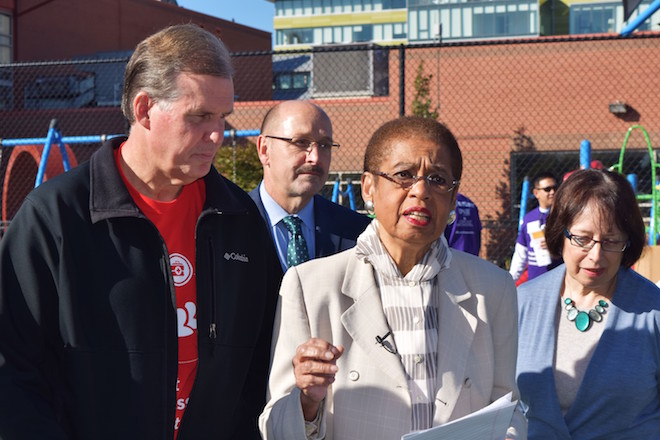 On Thursday, October 19th United Way of the National Capital Area (United Way NCA) brought together city officials, elected leaders and dozens of local service providers to kick-off Project Homeless Connect –held at the Kennedy Recreation Center, it was an event created to connect over 500 area residents experiencing homelessness with critical and life-saving social services.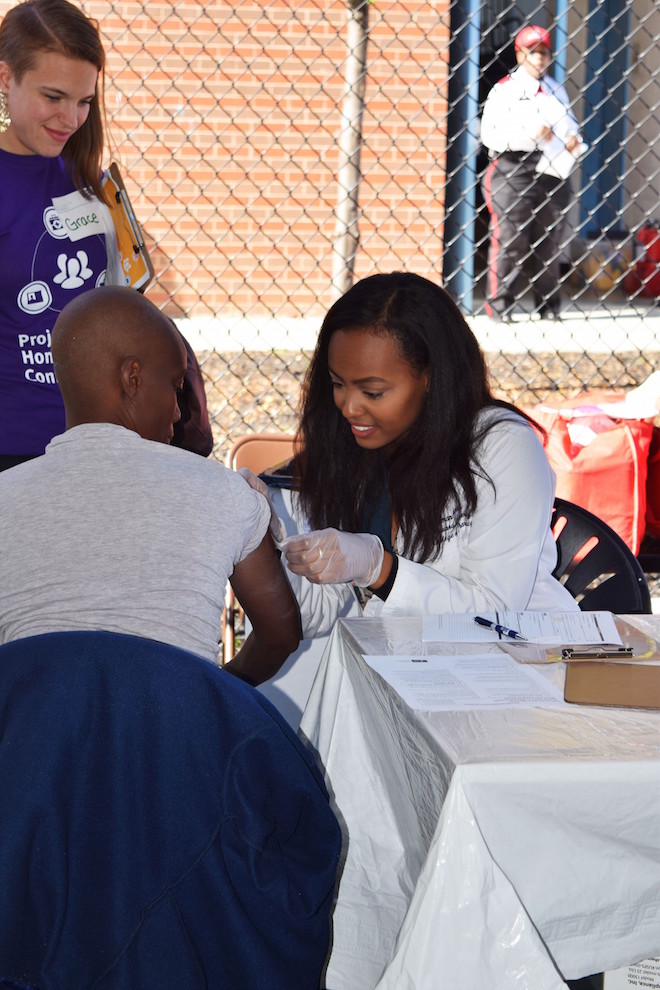 The genesis for this event was a national study conducted earlier this year by the U.S. Conference of Mayors that ranked Washington, D.C. with the highest rate of homelessness compared to 32 other U.S. cities. In fact, the city had one of the fastest increases in homelessness between 2009 and 2016 with a 34.1 percent uptick. Now in the past year the City, under Mayor Muriel Bowser with her focus on homelessness, the city is working hard to make some progress but we all know there is a long way to go. Events like these are crucial to help people and connect the community with efforts to end homelessness.
The city teamed up with United Way NCA, the region's preeminent convener, collaborator and catalyst for social change throughout the National Capital community, to tackle the problem. Everyone agrees the homelessness challenge in our city requires a strong partnership between city leaders and the community. While policymakers can create the policy and economic oriented-solutions, Project Homeless Connect is an opportunity for the community to become involved by offering assistance, services and volunteer-time to support our homeless neighbors in need.
Kicking off the day-long event were Kevin Smith, CFO, United Way NCA who introduced our hardworking Congresswoman Eleanor Holmes Norton. Among others speaking were Kristy Greenwalt, Director to End Homelessness from the Mayor's Office; Jean-Michael Giraud, President and CEO, Friendship Place; and Nechama Masliansky from So Others Might Eat (SOME).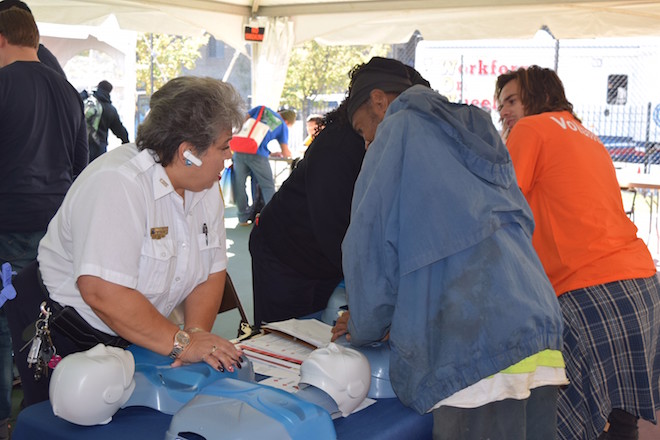 To respond to the urgent needs of the homeless population in the area, United Way of the National Capital Area worked to match each participant with a volunteer guide to help them navigate through the event and access services in one-day that might normally take months.
Responding to the needs of the homeless is a massive task and a crucial one. An example of some of the services provided in the one-stop shop setting included; HIV testing provided by Whitman-Walker's Mobile Unit; Podiatry services provided by Dr. Howard Osterman; Haircuts provided by Montgomery Beauty School; Voter registration provided by the DC Board of Elections; and a host of other services ranging from legal consultation to employment assessments.
For more information on the success of this event and how United Way of the National Capital Area continues to support the community contact Brad Luna at brad@lunaeisenlamedia.com.