Citronelle hosts Vintage en Vogue fashion party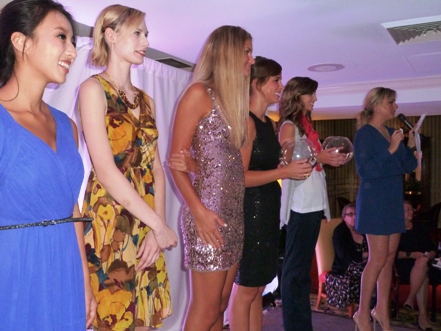 "A fabulous evening of fashion, food, and cocktails inside The Latham Hotel at Citronelle." From the runway, MyDCStyle.com's April Jones Firoozabadi thanked her hosts and fashion partner. "Banana Republic is a top choice for day-to- evening wear, especially with their Mad Men collection. D.C.' s a great city for this … and everything here tonight is available in Georgetown."
VIP guests enjoyed the Fashionista Wine Bar with selections from master sommelier, Kathryn Morgan and hors d'oeuvres from the Citronelle kitchen. A mix of catwalk and culinary as guests listened to April's expert fashion tips. To the sounds of a DJ and and a steady drizzle, models introduced the latest fall trends.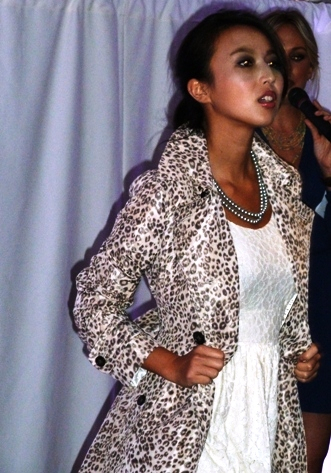 "A leopard print tench coat from the Mad Men collection."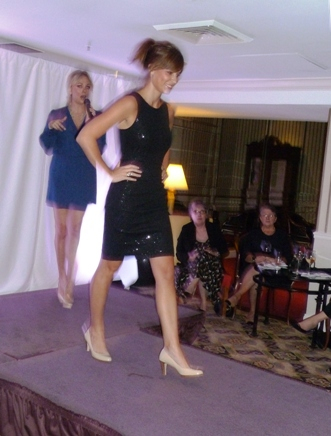 "The two-piece cocktail dress is so versatile. Nude heels are a must-have."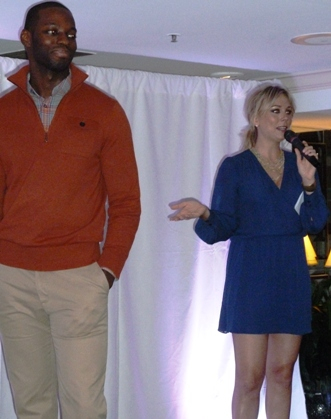 "The nice-guy look works so well meeting parents."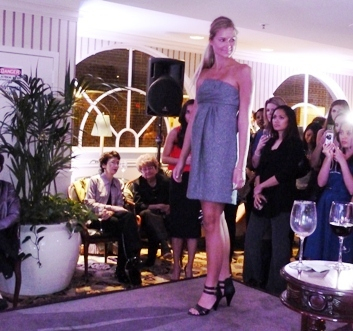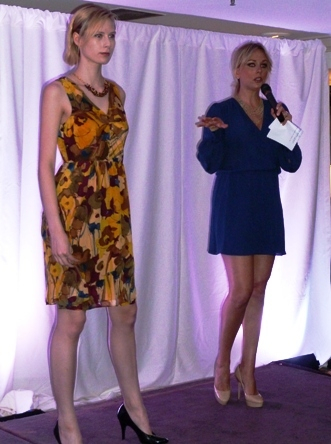 "Floral, mustard print from Mad Men collection looks good with all skin and hair colors."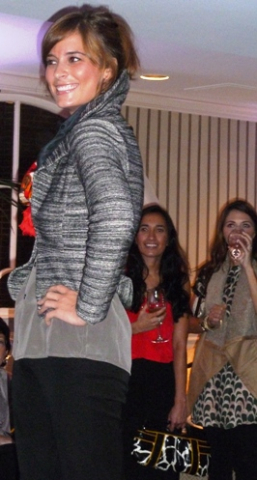 "Print scarves looks great with the Camille jacket."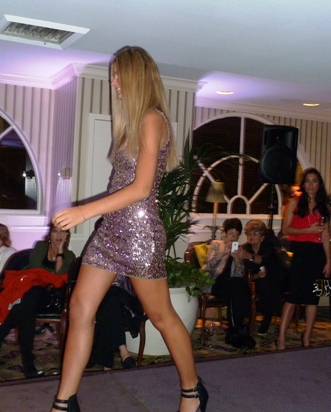 "A sequined dress stands on its own, and doesn't need a lot of accessories."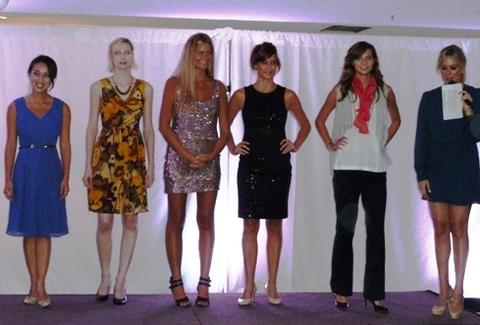 Drawings for prizes followed the show included parking passes in Georgetown, cocktails at Michel at Tysons Corner to overnight stays at The Latham Hotel, dinners at Citronelle, and Stella & Dot jewelry.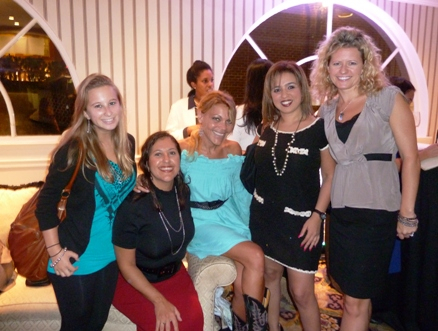 Guests lingered at the bar following the show.