Calendar
|
July 12, 2022
|
Citi Open Tennis in DC
Rock Creek Park hosts top tennis talent.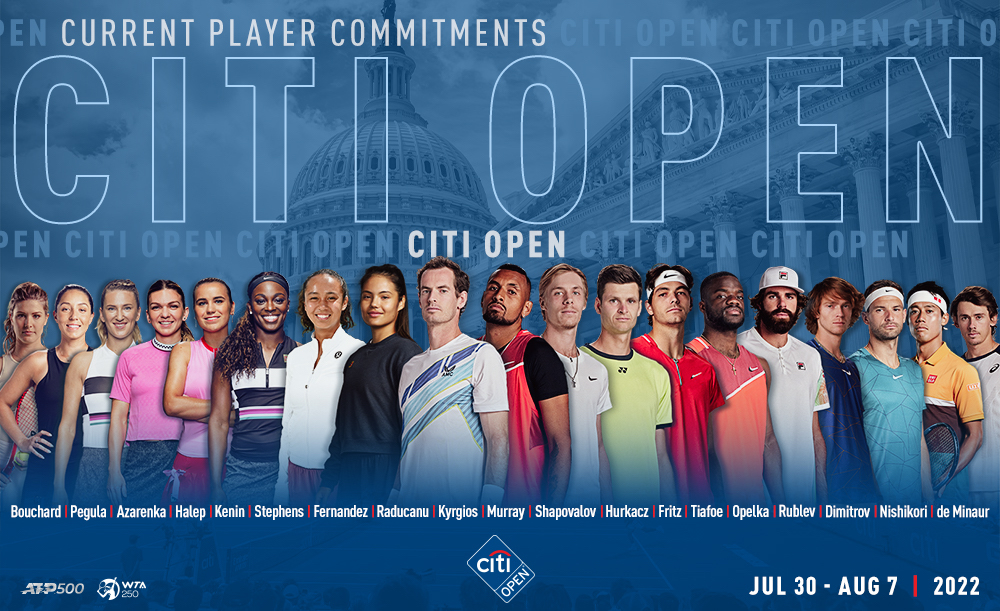 The 2022 Citi Open, Washington, D.C.'s combined ATP/WTA professional tennis tournament will take place July 30 through August 7, 2022 in Rock Creek Park.
"We are thrilled to share the terrific field of top men's and women's players we have lined up for the 2022 Citi Open. The draws will be filled by Grand Slam champions, former World No.1s, past Citi Open winners, top 20 players and a few new and exciting faces making their tournament debuts," said Mark Ein, Citi Open Chairman. 
The Citi Open is one of only five combined tennis tournaments in the country, featuring professional competition from both men and women. Citi Open's ATP 500 event will showcase 48 singles players and 16 doubles teams. The revived WTA 250 tournament will feature 32 singles competitors and 16 doubles teams.
For tickets and more information, click here.