Chris Baer at Addison/Ripley
Georgetown art show.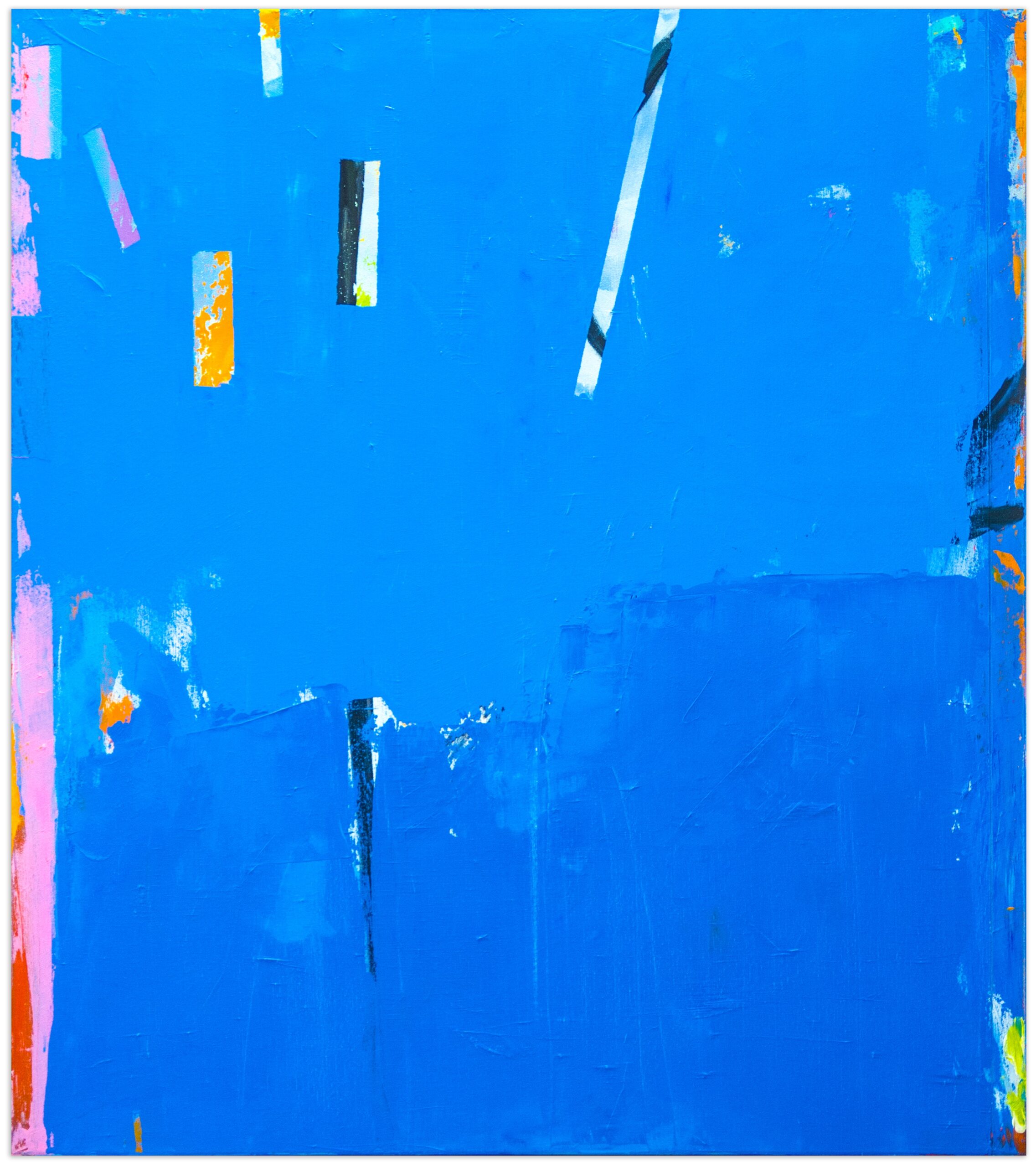 Opening reception for painter Chris Baer is at Addison/Ripley Fine Art on Saturday, June 4, 2022 from 4:00 to 6:00 pm.  In his third show with the gallery, Chris Baer continues an arc of exploration and authenticity.
Baer's newest collection of paintings reflect his preference for risk taking. While, on the one hand, the new paintings have a decidedly "street" quality about their palette and abraded surfaces, on the other they read as a sort of modern day heraldic; however, these shields and blazons, instead of indicating rank and pedigree, announce a bold, new badge of imagination and innovation. The geometry of these works, instead of neatly fitting within the outline of a shield, moves with unrestrained power across the surfaces of the paintings. Instead of remaining fixed and static, they buzz with energy and intensity. Color, instead of heraldic beasts is the subject of this work, unabashedly applied and brazenly juxtaposed through layering and impasto.
The show's title, "Holding The Center", may refer more to the artist than specifically to his work. As the artist notes, "… each work signifies how there are many vantage points with which to investigate our circumstances should we have the courage to do so …" Baer's use of painting to focus on growth and healing is not unusual in art but the intensity and directed discipline with which he pursues it is remarkable. He may, indeed, have found a "center" in these paintings, one which has condensed in lively variations throughout the collection.
The gallery is located in Upper Georgetown on Book Hill at the intersection of Wisconsin Avenue and Reservoir Road and is open Tuesday through Saturday from 11:00 am until 4:00 pm and by appointment. 
For further information please contact Ms. Romy Silverstein: info@addisonripleyfineart.com or 202.338.5180