Choral Arts Society guests at Russian Ambassador's residence, hold Gala at Kennedy Center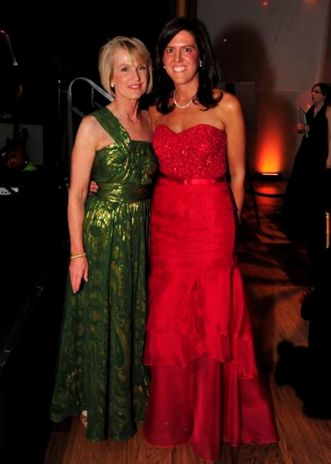 Upon ascending the stairs and arriving at the upper level of the Beaux Arts mansion that is home to Russian Ambassador Sergey Kislyak and his wife Nataly, I knew how Clara must have felt when first entering the drawing room on Christmas Eve in the "Nutcracker." An enormous tree decorated the foyer area set off by luxuriant gilded Neoclassical detailing.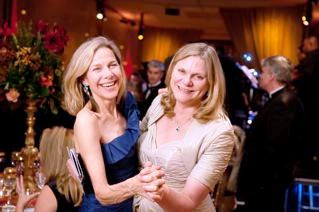 Guests glittered in gold sequins and fur. A small group of Choral Arts singers performed three numbers, the first of which, "Joy to the World", had all the guests singing along in an uplifting chorus. This year's event co-chair (with husband Stephane) Brooke Stroud Carnot, prefaced her remarks by thanking the Ambassador and his wife for hosting and paraphrasing a Russian composer by noting that "some musical pieces finish long after they have ended and some speeches in Washington do, too."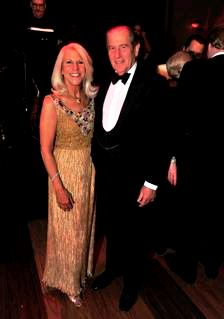 Ms. Carnot's eloquent remarks included her heartfelt thanks to long time family friend and choral Arts Musical Director Norman Scribner who had guided her through the event planning (as well as organized the music for both her own and her brother's weddings in the past). Scribner is retiring later this year after founding the Choral Arts Society in 1965. Guests mingled among gorgeous fur coats and other items designed to give a sneak peek of the upcoming auction while sipping vodka shots and delicious seafood.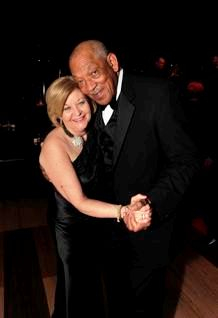 The Gala itself, entitled "Holiday Treasures from Russia," followed Saturday evening, December 19th at the Kennedy Center, beginning with the outstanding sold-out concert which spotlighted the visiting Ural Philharmonic Orchestra and mezzo-soprano Irina Shishkova dressed in a stunning, pure white gown. As per tradition, the attendees were introduced to a few lines of "Silent Night" in Russian and instructed to sing along.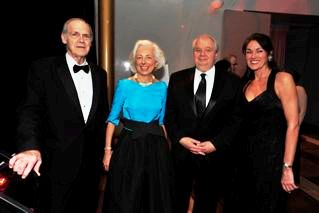 Later in the evening the Roof Terrace sparkled with gorgeous Russian Christmas ornaments and Lemon Drop martinis while the likes of Bob Ryan, Jack and Michelle Evans, Lucky Roosevelt, Jennifer Altemus, Pam & Richard Hinds, Pilar and Bill O'Leary, Choral Arts Deputy Director Cathy Kerkam and previous Gala chair Sara O'Keefe and husband Peter enjoyed the vodka bar and borscht.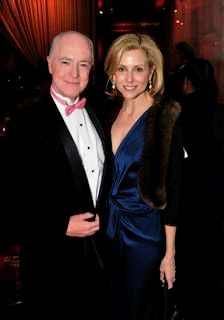 Like Clara's Nutcracker dream, it all ended too soon. As Ms. Carnot remarked later "It was like a wedding, it was over so quickly."