Chipped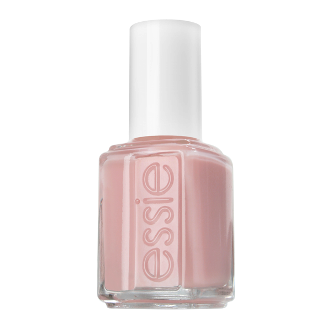 Nothing like a manicure to cheer you up after a break-up. "Okay, go pick out a color," the diminutive Vietnamese manicurist with the chic and sleek brown bob tells me. "Oh, I actually know the color I want. Do you have 'Mademoiselle'? I ask her. It's my favorite--a soft, almost transparent, pink. She points to the colors lined up on the white formica table. "I think that one's it," she says. I pick up the pale pink bottle, squinting to read the label on the bottom. "Blushing Bride."
"Nope, not the one I'm looking for," I say. Jeez, of all the flipp'n colors. With a divorce and three broken engagements in my wake, "Blushing Bride" is definitely not my go-to shade.
She directs me toward a lucite rack where I expand my search of natural colors. Who knew natural came in so many shades? Here's what I find: "Sheer Bliss," "No Prenup," "Pinking of you," "Sugar Daddy," "Show Me the Ring," "Cloud Nine."
Seriously?Is every nail polish associated with marriage, sex, or a happy relationship? Don't they know I came to the salon to find solace in my new-found single status? Cloud Nine? Hardly.
I decide to come up with polish names more suitable for this post-break-up period. "Shoot Me Now," "Stop Ur Crying," "Move On," "Fly, Be Free," "Down in the Dumps," "Dumped," "So Lonely," "Heartbroken," "Outta Here," "Dodged a Bullet," "Chipped," "Ugh," "Pass the Prozac."
Now those are some appealing names for the broken-hearted. Of course, they'd have to be in shades resembling a bruise. That would be a problem for someone preferring pale pinks, but darker colors are de rigueur for fall and winter. Seriously, I think I'm on to something. And the name for the polish company? Broken Nails. Or what about Shattered?
As I daydream about this budding business idea, the well-coiffed manicurist informs me she can't locate "Mademoiselle," but she can put two coats from different bottles that would perfectly match what I want.
"How 'bout we do "Starter Wife" with a coat of "Happily Ever After" on top?"
"Sounds great," l tell her, blinking back tears.
Happily ever after would have been nice. But where is the coat I really need? "Move on." And where is the color I really want? "Come Back," with a topcoat of "I'm Sorry."