Chins Up, Washington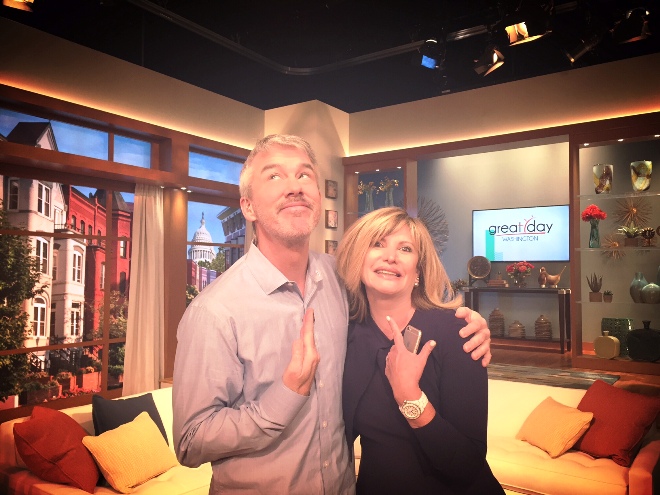 Dr. Tina Alster visited Great Day Washington at WUSA9 Tuesday morning to discuss KYBELLA™, the only FDA-approved non-invasive treatment for double chins. Check out the video here.
One of the first in the United States to offer KYBELLA™, and the only physician in the DC metropolitan area to do so, earlier this spring, Dr. Alster introduced KYBELLA™ at the Washington Institute of Dermatologic Laser Surgery (WIDLS) for patients interested in eliminating a double chin.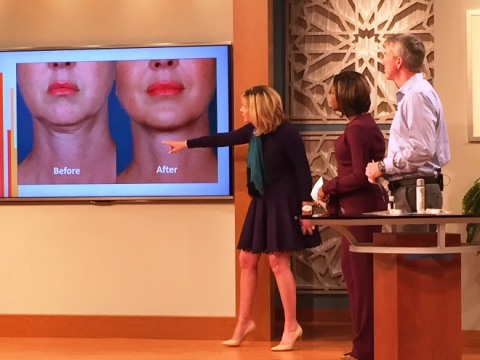 "The physicians at the WIDLS lead the industry in advanced aesthetic treatments. We are excited to add KYBELLA™ to our extensive tool kit. We are recommending KYBELLA™ for those with submental fat or double chins who do not desire more invasive treatment such as liposuction or facelifts. We recommend that non-invasive Ulthera microfocused ultrasound be performed as an auxiliary treatment when further tightening and lifting of the jawline is desired," said Dr. Alster.
KYBELLA™ is identical to deoxycholic acid, a naturally-occurring molecule in the body that aids in the breakdown and absorption of fat. It is a cytolytic drug which, when injected into skin, physically destroys the cell membrane causing the destruction of fat cells. Once destroyed, these cells cannot store or accumulate fat. Patients typically receive a series of tiny injections at each treatment session. At least 1 or 2 additional treatments are administered at 1 month or longer time intervals for optimal cosmetic effect. Each minimally invasive procedure is performed in a 15-20 minute office visit. Results can be seen within weeks of treatment as the body naturally processes and permanently removes the destroyed fat cells.
And, coming in two weeks, another first for WIDLS: Coolmini, another chin enhancer (Coolsculpting under the chin to freeze fat).