Chinatown to Georgetown to Ward 4: The Drumbeat of Inclusion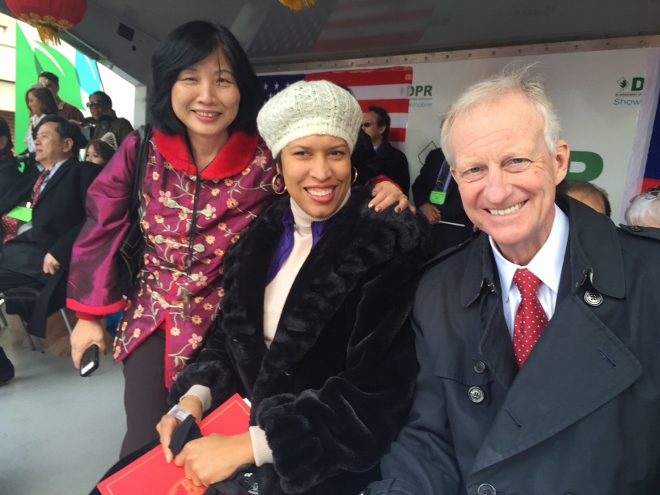 Outreach time was on the table for the Mayor's office on Sunday as her representatives made it clear that she would be travelling not only in Chinatown where she visited Sunday but also courting Georgetowners on a regular basis.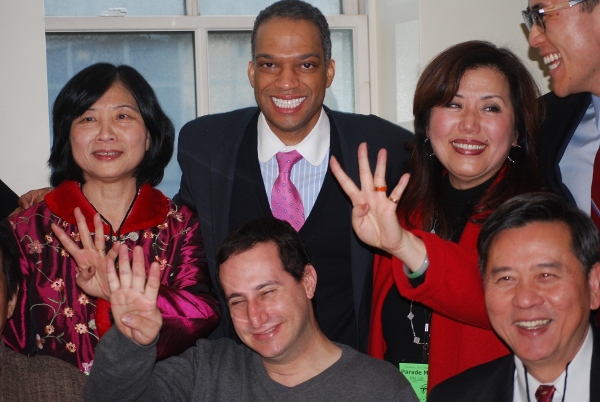 On the occasion of the 2015 Chinese New Year celebration, activist Jeanny Ho hosted a brunch at Ming's restaurant. Attendees included David Do, executive director of the Mayor's Office on Asian and Pacific Islander Affairs, and the Mayor's Ward 2 (Georgetown, etc.) liaison John Fanning.
Fanning and others in Bowser's political network have emphasized that the Mayor would make it an ongoing policy to visit events in Georgetown to demonstrate her inclusiveness and to win over those residents. Bowser and Ward 2 Councilman Jack Evans were at the Chinese celebrations on Sunday.
Georgetown was not a Bowser stronghold in the 2014 mayoralty election.
Also at the main table at Ming's were Ward 4 candidate for City Council Brandon Todd, who Bowser has endorsed, accompanied by his key campaign staffer Daryl Levine. Photograph shows some attendees holding up four fingers, indicating Todd's Ward 4 candidacy. Later, Todd led a contingent of supporters parading in the Year of the Sheep festivites.
An abundance of Asian media snapped photographs for various outlets. The Ming's brunch, which featured a banquet of Asian cuisine, was attended by dozens of VIPs in the Chinese community, including William Chang, president of the Chinese Consolidated Benevolent Association and well-known business advocate Alex Chi.