Children's House of Washington celebrates 30 years at gala celebration.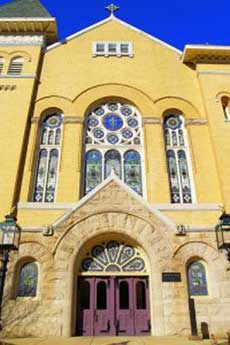 Over three hundred former students, teachers and their families joined to honor Children's House of Washington Director Patti Harburger and her staff at a celebration at the River Road Unitarian Universalist church in Bethesda on Saturday night. The school, which has been housed in the historic United Methodist church on Dumbarton St. since 1981, welcomed alumni and their families to enjoy a buffet dinner, "Memory Lane" photos, country line dancing and a fabulous children's carnival room (complete with moon bounce, games and balloon animals).
An "all-CHOW" band featuring current and former students and family members included renowned local jazz musician and Duke Ellington instructor Davey Yarborough, father of a CHOW alumnus.
Long considered Georgetown's best-kept secret, Children's House is a Montessori pre-school serving children 2 1/2 to 5.