Chick Corea & Béla Fleck Duet Sept. 30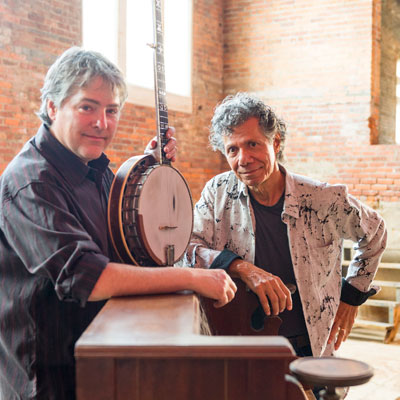 Co-presented with Blues Alley & Washington Performing Arts, Chick Corea and Béla Fleck, two master songwriters, musicians, and band leaders come together for a genre-busting pairing of piano and banjo on Wednesday September 30, 2015, starting at 8:00 pm at The Music Center at Strathmore.
With a mix of jazz and pop standards, crossing a myriad of genres, from jazz, bluegrass, rock, flamenco and gospel, this casual, intimate evening with two legends from different musical worlds combines classic tunes from Corea and Fleck's catalogs with music from their Grammy-winning duet album, The Enchantment.
Two of a kind and perfect together! Jazz joins banjo in this eclectic pairing
With 63 nominations, Corea is the fourth-most-nominated artist in the history of the Grammys
Fleck's stardom is no accident. He bears the names of musical giants—Béla (like Bartok), Anton (like Dvorak), and Leos (like Janacek)
For tickets, click here.
The Music Center at Strathmore is located at 5301 Tuckerman Lane, North Bethesda, MD.