A Chic boutique in Georgetown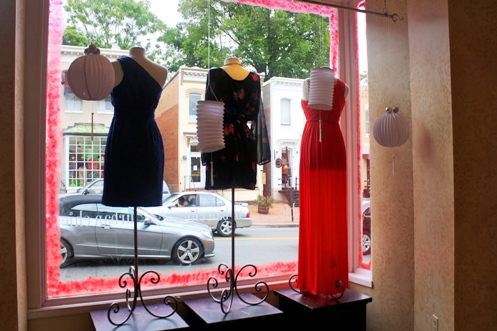 Where can you find a great contemporary women's boutique in Georgetown? One that carries Rebecca Minkoff handbags and Diane von Furstenberg wrap dresses? Ten years ago, it would've been pretty hard to answer.
Since its opening in 2004, Urban Chic has developed into a city-wide brand. And it all started in Georgetown. According to Katie Nannes, Urban Chic's PR and events director, Urban Chic was "a niche waiting to be filled."
A good pick for women of all ages; both a 14 year old and a 60 year old can shop here. The store sells more edgy clothes, including Rebecca Minkoff and Alice and Olivia. One can find Shoshanna dresses, and denims, "That's what we're known for … tops too." Nannes said. Urban Chic also carries cocktail dresses, attire for all kinds of parties, including weddings, and Bar Mitzvahs.
Nannes' favorite designer is undoubtedly Rebecca Taylor, just ask anyone she works with. Her favorite item is a "cozy cocoon sweater. It's brown, perfect for fall…great to throw over anything. We want women to have fun with fashion and look age appropriate," she told The Georgetown Dish.
Nannes , with primarily a communications background, didn't enter the fashion world until recently. She started as a salesgirl a year ago, which she says was a great way to learn the business. It's really a 24/7 job, but I love it," Nannes said.
Her favorite part?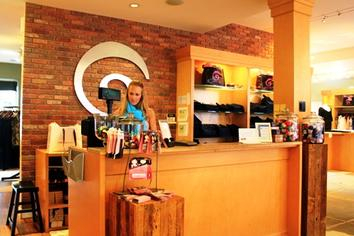 "I've always been interested in fashion, and I love being really excited about what we do and what we sell. I (really) love everyone I work with!" Nannes co-workers are females mostly in their early 20's through mid 30's.
Urban Chic has one big trunk show in the spring and fall. They are also very popular for weddings, bridesmaid's dresses, and consistently Shoshanna dresses. March is the first big bridesmaids push.
The most recent event was the third annual fashion show, which took place earlier in September at the American Visionary Art Museum. Urban Chic partnered with Style Magazine in Baltimore for a silent auction and benefit. Since Urban Chic was the "face of the evening," responsibilities for Nannes and her team included getting models (a fun mix of local women, WBLA news and radio anchors, and the occasional Urban Chic shopper), dressing them, and putting together the silent auction.
"I was running around like a crazy person, day and night – but watching the models was amazing, planning outfits, designing hairstyles…everyone looked so good, I was just loving it." Nannes said.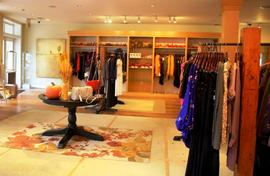 Fall is busy for Urban Chic, as its trunk show season. For Columbus Day, the stores will have a "shop more, save more" special, and October is also Breast Cancer month, so they would like to offer occasional night shopping. Around Halloween, Urban Chic will give customers the chance to pick a treat and attached to the treat will a surprise discount. And as the holiday season is quickly approaching, Nannes and her team are excited to show what Urban Chic was to offer.
Fans are encouraged to sign up for the weekly mailing list to get special news about discounts that are not talked about in the store.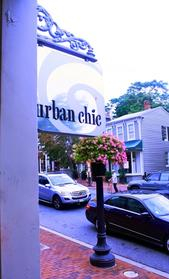 Urban Chic has three other locations in the area: Bethesda, Baltimore, and Annapolis, and will soon be opening a new one in Fairfax, Virginia. Nannes says they are really excited about the new store, which opens in November.
Georgetown Urban Chic is located at 1626 Wisconsin Avenue. Tel: 202.338.5398