Chez Huntley - Update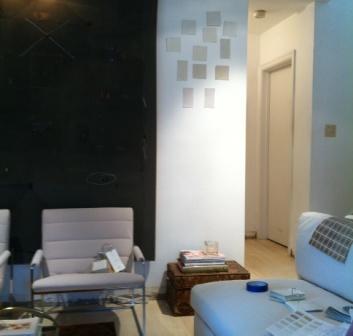 After a painful start to 2011 and an arduous renovation on the Huntley & Co. office, I
am happy to say that work has finally begun on my own home. Phase 1 is underway!
The millwork, the hardware, the furnishings and the fabrics have all been selected. The
subcontractors are on site and all is chugging along. It's a little bit surreal, in fact. I've
overseen dozens of renovation projects, but it feels a lot different in my own space. I'm
fortunate that I can document all the progress on Luxe & Lucid for posterity. Cheers
to progress. Cheers to design. And cheers to the new and improved chez Huntley!
- The Facade -
A little more groomed, but there's still a lot of work to be done.
- The Public Rooms Scheme -
The fabrics and finishes for the first floor rooms have a natural yet glamorous
vibe that suit the architecture of the house as well as my own aesthetic.
I'm sure there will be a little tweaking, but I definitely have a scheme in place.
- Paint Colors -
Neutrals have countless nuances, so you have to pick the value and hue that
complement your lighting, furnishings and softgoods. So far I've settled on
Benjamin Moore's Vanilla Milkshake and Sherwin William's Windfresh White.
- Work in Progress -
Living Room
Living Room
Dining Room
Dining Room
Living Room / Dining Room / Sunroom
Stair to Master Suite
More to come – stay tuned!
Tricia xo