Cherry Blossoms ... Finally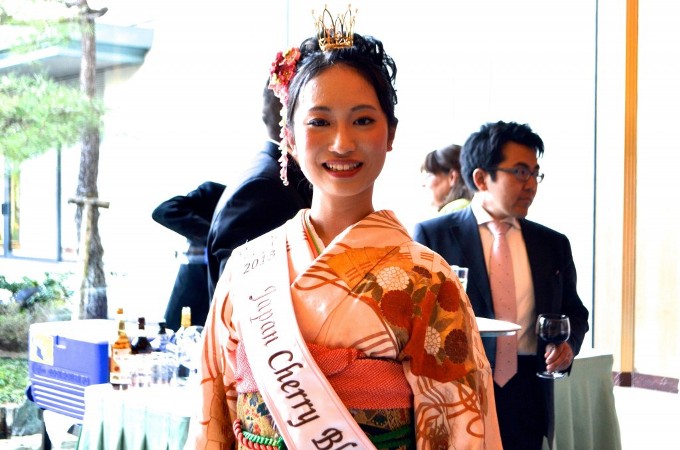 It's always easier to find the residence of the Japanenese Ambassador on Nebraska Avenue this time of year – just follow the cherry blossoms.
H.E. The Ambassador of Japan and Mrs. Sasae hosted a reception to celebrate The National Cherry Blossom Festival that has been taking place in Washington for several weeks.
"Today I am a happy man," he joked. "Do you know why? Because the cherry blossom is in full bloom. Two weeks ago I was very worried, there was snow outside. I'm also a happy man because no other country has such an opportunity to celebrate its friendship with The United States like this. The Irish Ambassador has St. Patrick's Day, the Italian Ambassador has Columbus Day, the German Ambassador has Octoberfest, but I get three weeks of celebration. I have to thank the cherry blossom god."